A quickfire guide to workplace data analytics
How to inform and transform your business in 2021.
At Tiger, we love data – we eat, sleep and drink it. But we recognise that our company-wide passion for data doesn't exist within every enterprise.
That's why we're driven by helping our customers uncover digital workplace analytics and putting data into the context they need to spot issues, solve problems and improve performance.
We've collated various nuggets of our expertise – the analytics 'must-knows' you can't be without in 2021 – and produced this quickfire resource.
Now is not the time to run your business in the dark. Download this guide to discover: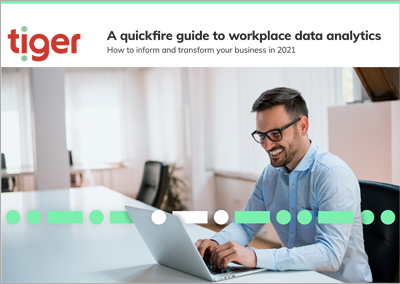 The importance of workplace data analytics in 2021.
The difference between data, information and knowledge.
Six BI strategies to bring workplace data analytics to life in 2021.
Ten things to look for in workplace data analytics software.