CleanINTERNET®, Intelligence
powered cybersecurity

CleanINTERNET® is a global intelligence powered cybersecurity solution. Operationalising the world's largest collection of threat intelligence, in real-time, to protect organisations from every known cyberthreat through their innovative and patented technologies.
Founded in 2009
$200M+ R&D
Consolidates threat data from over 50 industry sources

Operates at Line Speed

85+ patents
What is CleanINTERNET®? The 4 primary components
Intelligence
CleanINTERNET® operationalises threat intelligence by leveraging over 10 billion global indicators of compromise (IOCs) from intelligence feeds in real-time.
Reporting
CleanINTERNET® delivers automated enforcement based on policies made up of millions of complex rules, using billions of threat Indicators of Compromise (IOCs), applied to the live network at machine speed.
Enforcement
Centripetal's elite team of cyber threat analysts act as an extension of your internal cybersecurity team to help monitor and analyse emerging and zero-day threats in the context of your business.
Analysis
CleanINTERNET® service includes executive – and analyst-level reporting on key findings of threats, suspicious activity, and historical reinforcement data. The cloud based SIEM dashboard shows all inbound and outbound threat activity in real-time.
Introducing CleanINTERNET®
The only proactive approach to intelligence powered cybersecurity, operationalizing threat intelligence to provide greater protection and expert threat analysis at lower costs.
CleanINTERNET® enables businesses of any size and budget to actionably use the worlds largest collection of threat intelligence and proactively shield against all known threats.
Delivered as a service, CleanINTERNET® uses the latest computing technology, patented software algorithms and uniquely skilled security analysts to deliver a robust protection solution.
"…I did some spot checking on the firewall logs before CleanINTERNET, 60 million before [the] appliance was implemented, down to 500,000 the other day."
Senior Cybersecurity Architect – Healthcare provider
CleanINTERNET® from Centripetal
Chris Handscomb from Centripetal takes us on a journey through CleanINTERNETs capabilities. Taken from our recent Tiger Connect event, learn how CleanINTERNET® and our partnership with Centripetal are changing the game.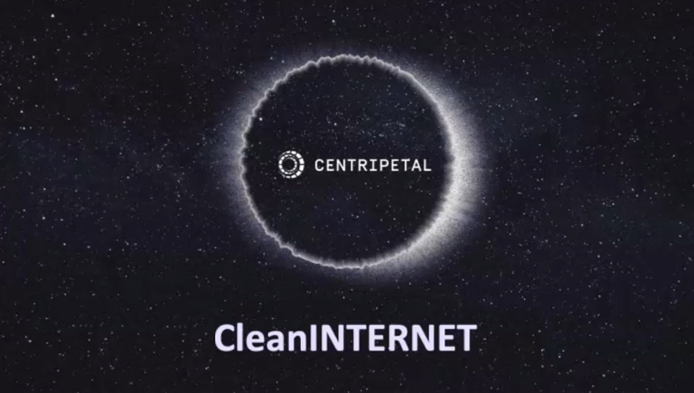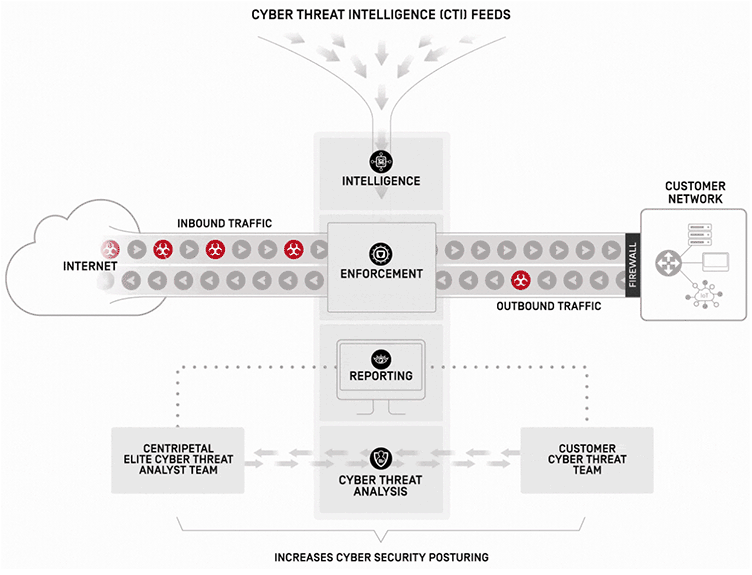 Prevent all globally known attacks
Centripetal leverage the largest set of operationalised threat intelligence in the world and track more than 250 providers for real-time protection.
Real-time intelligence with automated enforcement
Centripetal deliver the fastest packet filtering technology on the planet to monitor and shield against known and unknown threats.
Fully-managed SecOps service
Centripetal provide highly skilled human analysts augmented by AI technology to monitor and protect your network.
What sets the solution apart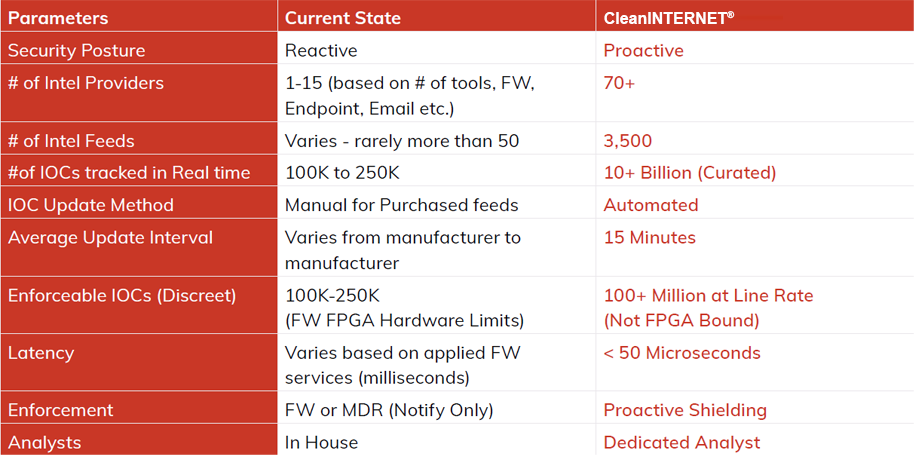 Call us today on +44(0)1425 891000, send an email to
hello@tiger.io
, or complete the form and we'll be in touch.