Say 'hello' to Tiger's
Data Analytics Consultancy Services
Learn from the past to benefit the future.
Whether you're embarking on a digital transformation of your Unified Communications environment or looking for efficiency within your current estate, let Tiger provide insights to support you, using your existing captured legacy UC data.
Our data analysts have extensive experience and knowledge of working with large volumes of data – across a spectrum of industries – and they're on hand to help key stakeholders feel empowered by the insight they have at their fingertips.
Why do I need this service?
The migration to a new way of working can be challenging, made only more difficult by the complex nature of legacy UC environments. Why not utilise data experts to ensure informed decision making around licencing, SIP channels, devices etc…
Tiger offers you greater visibility to help support business critical decisions. Data without context has no meaning, Tiger can interpret your historic data
and provide valuable insight.
We're here to provide you with peace of mind that your data is in the hands of experts, saving you time, so that you can focus on what really matters, driving your organisation forward. The goal is for Tiger to analyse and review your data and provide you with meaningful and actionable recommendations.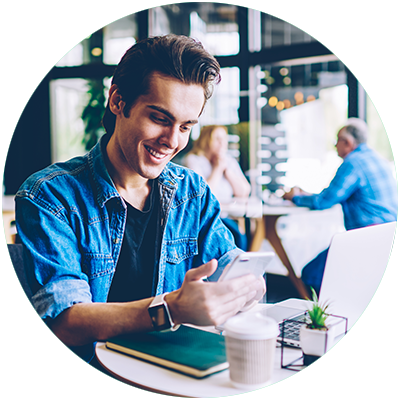 Our Consultancy Services explained…

Tiger will deploy a Prism server in our Data Centre to capture data from your current estate (typically around 90 days). If you have compatible historic data files, we can potentially use those as well. Our specialists can link calls to individuals if sufficient directory information is provided.
Our skilled in-house data experts will carefully review your data, assessing the findings against the defined criteria to identify any areas of concern. They will remain available to answer queries and inform you of critical concerns prior to the finalised report, ensuring maximum impact.
Our Consultancy team will provide a detailed Excel workbook providing insights into your call data, trunk usage, costs, external engagement & extension usage. The findings will be delivered in a workshop-style meeting that encourages Q&A.
Now that your Prism server is set up and we have access to your historic data, why not continue the journey and let us provide analytics for your new UC environment? Ask for a demo or POC and see how Prism can help you gain valuable insights.
Where the detail is available within the captured data, Tiger can provide the following insights:
Outbound call analysis with total minutes, by destination, i.e mobile, local, national, other, non-geo, international, international mobile, international other, premium rate
Report on all extensions that made or received external calls over a six month period, and broken down over the time period required
Unused extensions report that Identifies extensions that have not made or received a call over the time period captured
DDI numbers that are diverted to other DDI's
DDI numbers diverted to Mobiles causing unnecessary call costs and  increased traffic through tandem calls
Highlight extensions that are making and/or receiving calls but were not  allocated to a user within your directory list
Hunt group pilot numbers, types and subscribers
PSTN/SIP channel utilisation report.
Tiger's UC platform compatibility

"…Thank you for your exceptional consultancy work in supporting our telephony transformation discovery activities. Your expertise and strategic recommendations have been invaluable and we now have a solid foundation for our transformation journey. Your impact will resonate throughout our organisation, and we highly recommend your services."
Ashish Kadian, IT Programme Manager, Digital & IT Service for Kingston, Sutton & AfC
"Unlock your UC&C estate to determine future tech investments, identify staff productivity challenges and training requirements, transform your company's performance, and boost employee wellbeing and engagement."
Caroline Lewis, Sales Director at Tiger
Whether you have a question about our software or our business, we'd love to have a chat. Complete the form below and we'll get back in touch as soon as possible.