UC and workplace data analytics
for the financial sector
Harness your data and step aboard the fintech revolution
A switch in consumer preferences has driven rapid transformation within the financial sector. The decline of high street banks, accelerated by a wave of digital first alternatives, has seen a new movement in money management — a trend that is turning the financial sector on its head.
Now, as traditional businesses strive to keep pace with challenger banks rising through the ranks, equipping themselves with the tools to unlock insight — both to maintain their former high street customer, and to attract the next generation of banking client — is essential.
With Tiger Prism, fintech firms can take control of their futures. With access to live dashboards, businesses can ensure customer service remains a top priority – leaving no call or query unanswered, just like in branch.
Meanwhile, for the next generation, a seamless digital experience is key. Keeping call times down, and directing queries efficiently, will help prevent these consumers seeking to switch to a competitor.
With access to key call data trends — including call volumes, length of ring, bounces, and more — leaders can plan effectively, unlocking a vault of insight which will help place your organisation ahead of the competition.
Discover what Tiger Prism can do for you, today.
What are the benefits of UC and workplace data analytics for financial businesses?
Digital first businesses are built with speed in mind. They understand the need to move with agility, to push the boundaries, and to make quick decisions — all underpinned by the use of data.
Displaying of-the-moment insights, Tiger Prism's intuitive dashboards are designed to ensure that businesses can respond to trends, in real time. What's more, with data at their fingertips, sales-focused industries to quickly react and adapt – making informed business decisions, fast.
With Tiger Prism, companies can:
Log customer call data
Monitor call volumes and performance
Optimise staffing resource in line with demand
Analyse the success of channel shift strategies
Obtain compliant call information without data storage restrictions
Track and optimise SIP Trunk utilisation
Gain a 'single pane of glass' view of the UC&C estate
Improve service delivery and customer experience
Automate reports and receive timely updates
Reduce fraud risk
Provide evidence for fraud and legal challenges
Make informed decisions, based on accurate insights
Gain insight into call activity at every level.
Maintain a focus on local relationships and knowledge, while negating the need for costly contact centres
What do financial leaders need from their UC analytics tools?
In a fast-moving sector with an ever-evolving competitive landscape, bosses must ensure their technology stack is helping them to stay one step ahead. But what exactly do financial leaders need to see from their UC analytics tools? And how can they best utilise the intelligence that's on offer?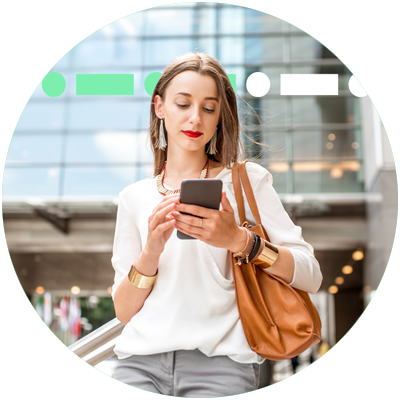 Unlock crucial insight and stay ahead of the competition.
Monitor the use of collaboration tools including speech, chat, video and conferencing to determine return on investment.
Understand existing traffic compared to network capacity to design your future network and the right level of investment.
Understand voice, video and data traffic on a global scale to plan capacity and route traffic cost effectively.
Get a clear picture of call performance compared to customer experience KPIs to plan your technology and people resource.
Reconcile your call costs for cross-charging and invoicing.
Set up automated alerts to inform your team of potential fraud as it happens.
Increases employees' visibility of the costs they incur to limit personal calls and direct how they use call and collaboration tools.
Set up automated alerts on specified telephone numbers to alert departments of important activity.
Call us today on +44(0)1425 891000 or complete the form and we'll be in touch