Take your Zoom Phone subscription
to the next level with Tiger Prism

With the explosion in hybrid working, virtual meetings have become the norm as businesses strive to maintain client and colleague relationships, while adapting to a new era.
And as a leading video conferencing platform, it's a technology that will continue to facilitate the ever-evolving way in which everyone works.
And with our Tiger Prism for Zoom Phone, businesses can uncover insight into user engagement and adoption on Zoom – optimising workplace performance and keeping abreast of licensing requirements to ensure that investment is evaluated, monitored and backed-up by data.
With our enhanced analytics for Zoom Phone, businesses can:
Understand which features are being utilised and by who
Distinguish peaks and troughs in usage
Establish which devices are being used to access Zoom Phone functionality
Access data around call length and quality
Pinpoint patterns of internal and external communication
Identify wellbeing and productivity trends via shifts in engagement levels
Optimise licenses and save money
"…Modern-day workforces require full visibility across their entire organisation. There has never been a more important time to invest in technology that enables teams to work from anywhere, at any time, and interrogate both current and historic data whenever they need to."
Our journey into the cloud in a new era of UC & collaboration with Zoom Phone
Steve Cullen, Global Voice Support Manager, Marsh McLennan shares their journey into cloud and Zoom Phone.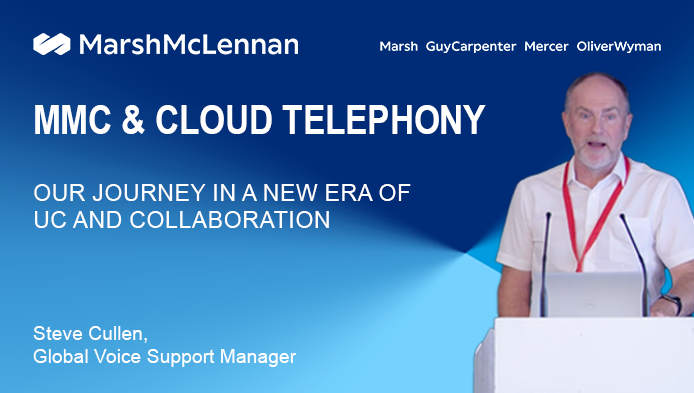 Explore Tiger Prism's popular features
Whatever your company size or sector, everything comes back to the call…
Call logging
Quickly explore the date, time, and length of employee and customer calls – and more.
Billing & cost allocation
Measure, monitor, reconcile and optimise costs, for business-wide financial savings.
Proactive alerting
Stop running your teams in the dark, with notifications that are always on.
Capacity planning
Understand demand and allocate resource accordingly, for maximum team performance and service excellence.
User adoption
Identify tech usage patterns, uncover training needs, and optimise licence costs.
Workplace analytics
Whether transforming wellbeing or justifying digital transformation, turn data into intelligence that drives company-wide change.
Tiger Prism in your enterprise
Call us today on +44(0)1425 891000 or complete the form and we'll be in touch