Catch up on our spring
webinar series
Webinar 1 – Using data to drive a hybrid future – Panel discussion
Webinar recording, Thursday 7th April
For most organisations, the workplace as we know it has been re-imagined. Even in a post-pandemic world, remote and hybrid work looks set to continue. A recent CIPD report showed that some 40% of employers said they expect more than half their workforce to work regularly from home after the pandemic has ended.
Understandably, many business and IT leaders are still working out what 'hybrid' means for them. What do they need in place to operate effectively in the long term? And how can they ensure customers and employees receive the same experience whether they're in-person or remote?
In this panel discussion, we uncover this and more. Moderated by Scriba PR's Katie Mallinson, we're delighted to welcome Phillipa Winter, Account Chief Technologist for Central Government, Health and Social Care at Softcat to the panel. Joined by Tiger Sales Director Caroline Lewis, they discuss the modern workplace and how it's shaping the key challenges facing IT and department leaders. They explore the tech and tools that are supporting both virtual and in-person interactions and the critical role of analytics in driving culture and decision-making for workplaces of the future.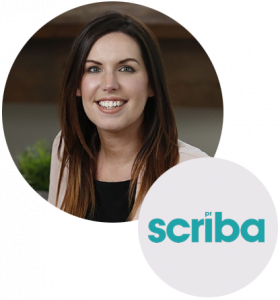 As Managing Director for Scriba PR, a global B2B communications agency that specialises in making sense of intricate businesses with complex messages.
Focusing on the written word, Katie and her team get under the skin of organisations – from cloud and data technology firms to market-leading waste and recycling brands – to tell their stories via media relations, award entries, website and marketing content, social media copy and more.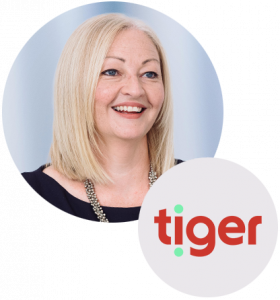 An experienced sales director within the telecommunications space, Caroline's skills in pre-sales, business development and intuitive technology, are invaluable when helping to transform key business streams for workplace data analytics firm Tiger. First joining in 1999, she's played a pivotal role in Tiger's journey from solely being an on-premise provider to becoming a flexible SaaS solutions organisation offering an exceptional suite of Unified Communications and Collaboration features.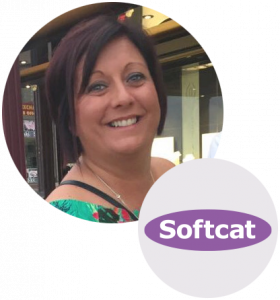 Account Chief Technologist, Softcat
Phillipa is Account Chief Technologist for IT infrastructure & Services Provider, Softcat, specialising in Health and Social Care and Central Government. She is also a member of the Health and Social Care Council for TechUK. Phillipa joined Softcat following twenty-three years at Bolton NHS Foundation Trust, where since 2015 she was the organisation's Chief Informatics Officer. Sharing her wealth of knowledge and experience, Phillipa advises senior leaders on the role of technology in driving successful business outcomes and strategies to digitally empower businesses.
Webinar 2 – Tiger Prism product update with COO Ben Nicklen
Webinar recording, Thursday 28th April
The UC space is varied and complex, so it is unsurprising that organisations have equally multifaceted requirements when it comes to their analytics needs. But one thing remains a constant throughout – companies are increasingly reliant on technology to generate meaning from their communications and collaboration data.
Wherever you are on your analytics journey, Tiger Prism allows you to bring all your UC data into one integrated platform. Following the launch of our Microsoft Teams integration last year, we're excited to be further expanding our platform to bring in even more UC and collaboration analytics capabilities.
In this webinar recorded on Thursday 28th April, our COO Ben Nicklen is joined by Head of Marketing Louise Bennett to discuss all the latest Tiger Prism and UC analytics news. They showcase our software with a live demo and answer questions from the audience.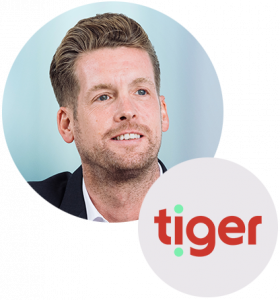 With over two decades' worth of technology and telephony expertise under his belt – having joined workplace data analytics firm Tiger in 1998 – Ben's organisational excellence means he's a crucial member of the senior leadership team, as chief operating officer. With a focus on company growth, Ben is both driven by product transformation and people development to ensure all company leaders are provided with vital insight that helps them to make better business-critical decisions.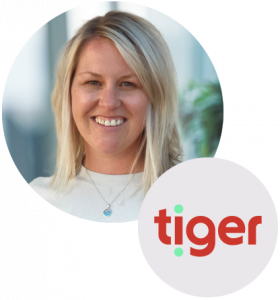 With more than 10 years' experience in marketing for B2B tech and software businesses, Louise was appointed as Tiger's marketing manager in late 2020. Working alongside the senior leadership team – to achieve the workplace data analytics company's ambitious growth targets – Louise's specialist storytelling and drive to create strong content and engaging digital comms campaigns help both the organisation's ability to connect with its target audience and deliver pipeline growth for sales.