6 benefits of our Tiger Prism Subscription Services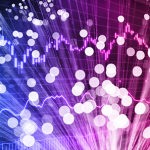 24/03/2023
6 benefits of our Tiger Prism Subscription Services
6 benefits of our Tiger Prism Subscription Services
When customers join Tiger, the majority consume our Tiger Prism solution as a SaaS (Software as a Service) model. Our Service team are there to support your organisation's cloud-first strategy, and ensure that we — not your internal IT team — do all the heavy lifting.
By deploying our Tiger Prism hosted platform to analyse and monitor your Unified Communications & Collaboration (UC&C) estate, you can reduce operational overheads, infrastructure complexity, and free up valuable IT resources. Also, you'll have access to your data whenever you need it.
Our software is designed to make your life easier, and here are six of the core benefits in a little more detail…
1. You can free up internal resource
Here at Tiger, we go beyond the basic provision of your hosting infrastructure.
By removing security patching, backups and resource capacity responsibilities from your internal IT teams, they have peace of mind that all connectivity is working as it should be and that there are no issues with in-house data centres that require their attention. You also benefit from Prism software assurance and direct access to the Tiger Service team for support and guidance, with robust SLA's.
2. You have clear cost visibility
Our subscription model is a popular, cost-effective option with finance teams because there are no hefty capital outlays or hidden upgrade fees, and pre-agreed Enterprise Licence Agreements to support predictable charges in a flexible environment. This makes it much easier when forecasting budgets — helping you to know what you're spending and when, at all times of the year.
3. Your data is always secure
We're proud to be ISO 27001 certified and have extensive processes in place to keep all data both available and secure.
All system access is secured through HTTPS browser connections; Using role-based security access, Prism enables each of your team to gain the specific functionality and data visibility that complements their individual business needs in a controlled and secure manner via password or SSO access.
4. Your data is always yours
We're big advocates of data sovereignty and flexibility for our customers. This means that you will always have 24/7 self-serve access to your data.
In Tiger Prism, there's also the option to control access rights, so that the people who require access to certain data can easily get what they need, when they need it — eliminating the need for recurring email chains requesting data permissions and further reducing admin overhead on you and your team.
5. You benefit from complete scalability
Our Tiger Subscription Services are highly scalable so it can support future changes to your estate – be this organic growth, additional locations, platform expansion or the introduction of new UC&C technology.
6. You can consult with our Tiger experts
While the data in Tiger Prism is yours, and you control and manage the software, there is a full team at Tiger whose knowledge you can tap into at any point — for queries both big and small.
If you need assistance with configuring the platform or identifying patterns in your data, we're always on hand to help. Our consultancy service means we act like an extension of your internal team — without being directly on the payroll.
To find out more about our Tiger Prism Subscription Services, download our factsheet, or contact your Account Manager, who will chat through your requirements and tailor a service to the needs of your organisation.