A guide to levelling up your UC analytics – FREE DOWNLOAD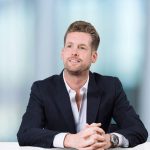 14/07/2022
Ben Nicklen
Chief Operating Officer
A guide to levelling up your UC analytics 
Video meetings, team collaboration, and collaboration security have been revealed as the top three UC investments made in the last 12 months, according to research specialist Metrigy.
Today, the demand for unified communications and collaboration (UC&C) technology continues to soar as more hybrid working models roll out, and employee requirements and customer expectations mature.
But we know that every organisation is different – not only in terms of its size and sector, but also where it is on its UC journey.
That's why we've created this FREE TO DOWNLOAD resource – 'Levelling up your UC analytics'.
Managing and analysing your communications systems
You might use video, web, and audio-conferencing software, telephony and voice communications, messaging and call-screening solutions, or a combination of them all.
No matter your tech estate set-up, at the heart of all your business's communications and interactions – with both customers and employees – is data.
Data that can help to determine a multitude of learnings, depending on your business's own unique context – whether customer experience, call quality, staffing resource allocation, staff training needs, technology adoption and usage, and cost savings, to name a few.
So, how can you make your organisation's data work even harder – to empower your workforce, drive meaningful change, and make a strategic difference?
Download our free guide to discover:
What each of the five UC levels mean
What levelling up looks like for your organisation
How you can make the most of your data to drive business change
How both public and private-sector organisations use Tiger Prism to generate actionable insights.
Keen to find out more? Download your free copy, here!
To find out more about what we do here at Tiger, call 01425 891000 or email hello@tiger.io – or follow us on LinkedIn!