A missed call might be a missed sale… but here's when it's not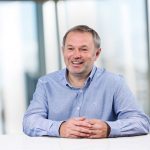 08/06/2022
Phillip Smith
Software Director
A missed call might be a missed sale… but here's when it's not
For businesses, a missed call is a potentially wasted opportunity. While, for emergency services, the same missed call, could mean a lost life. Whichever side of the spectrum your organisation falls within, when put into context, the impact can be huge.
But as technology has progressed, there's no need to lose the opportunity to answer that cry for help, business enquiry, or customer query. With a wealth of data at our fingertips, we can easily solve these problems with the help of data analytics. This is a topic our software director, Phillip Smith, delves into below…
When you think about 'call response times' what do you imagine? Blue lights racing past your window as call centres become inundated with stricken families and people in crisis, perhaps?
When every single second counts, a missed call could – in this instance – be a matter of life or death.
Yes, that's very different for those businesses who are operating in other industries such as sales or retail, for example. For them, a missed call is quite simply a missed sale.
However, that still matters.
While it might be a different type of pressure in comparison to an ambulance call handler, it can still be pivotal when building customer loyalty and positively impacting your company's bottom line.
When people call organisations to enquire about a product or service, they want answers – and quickly. Over the years, as we've moved more into a digital-first world, there's now almost an expectation that brands deliver exceptional customer service. We believe our questions should therefore be answered as soon as we ask them. We want real-time solutions.
For the companies able to achieve all this – and avoid putting people in a dreaded, lengthy queue – they will already be one step ahead of others. After all, we're living in a world where everything is optimised, and patience can wear very thin for customers if their call is either missed or they're met with a 'busy' tone. The response? They'll most likely head to another organisation – your competitor – to see if they can get and instant answer there instead.
There's no question that Covid-19's global impact has shone a light on organisational responsiveness when faced with crisis. It's been especially difficult for businesses who relied on their physical premises – to generate customer engagement and regular footfall – and had to completely alter how they did things to cater for a new-found online audience.
Utilising data to adapt quickly and promote efficiency
A great example of this can be best described when thinking about a builder's merchants or hotelier. Both operate in very different industries but in terms of similarities, the pandemic meant they were forced to embrace change and switch from primarily being an in-person organisation to temporarily remote-based.
Two years ago, they had to be 'present' in the same way they would if someone was visiting their site to purchase goods or services. And they were also required to invest in the correct infrastructure to move customer relationships to a call and online-first environment.
Not only have they been forced to respond quickly to challenging circumstances, but they've had to dig deep and develop an unbelievable amount of resilience at the same time. Because if they didn't, they'd suffer from a missed call, and ultimately a missed sale.
The good news is that, although it's not been easy and struggles are continuing, several organisations are moving positively beyond the pandemic. For the ones that are, their data has a large part to play in their overall success.
Because the truth is, data is everywhere. And every single organisation is sat on millions of pieces of it.
When they're able to unlock their own crucial insight – and make sense of it in the context of their individual needs – they're armed with accurate evidence that enables them to make swift, business-critical decisions.
With insight, healthcare managers can plan resources and better understand whether they need to deploy more experienced staff to manage complex calls during higher call volume times, or not. They can delve into patterns that may be emerging and explore additional training to support skills gaps. For insurance leaders, they can quickly identify bogus claims via alerts that trigger when suspicious calls are made. Not only does that gift back hours of an employee's time, but it can stop a fraudulent call in its tracks and save a company hundreds of thousands of pounds – sometimes millions – in the process.
And returning to the builder's merchant and hotelier example from earlier in this article, when these organisations have real-time data at their fingertips, they can respond positively to a missed call that's happened, call them back and hopefully reignite the sale.
Data is there to help organisational leaders make decisions, save time, spot employee trends, and provide company-wide visibility. Insight empowers companies to do things more efficiently and provide an exceptional customer experience – so there's never been a better time to make your intelligence work its hardest.
If you'd like to get in touch with a member of the Tiger team about anything discussed in the blog above, please visit tiger.io/get-in-touch or drop us a line on hello@tiger.io.