Ben Nicklen, Tiger: "protecting insight is crucial for organisations."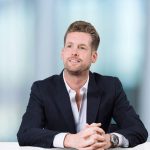 05/09/2022
Ben Nicklen
Chief Operating Officer
When it comes to unified communications (UC) analytics, every enterprise has its own unique requirements.
With UC analytics software, businesses can use an integrated platform to gain insights into their various unified communications and collaboration (UC&C) technologies.
This not only provides staff with greater visibility over their UC&C infrastructure, but it enables them to generate meaning from their data – whether that's to simply log calls and rapidly respond to queries or leverage the value of UC&C data to inspire revolutionary company-wide change.
Our COO, Ben Nicklen, recently shared his thoughts on this topic with CyberNews. If you missed the original article, you can catch up below…
What has your journey been like? How did the idea of  Tiger originate?
My first position at Tiger was in the test department, which I joined in 1998. From there, I progressed through various support, project management, and managerial roles – gathering a wealth of technical knowledge and customer experience skills.
During my career at Tiger, I've assisted with all areas of the business. I was also appointed as managing director in 2018.
And now, in my role as a Chief Operating Officer, my focus is on company growth driven by customer and employee experience. I'm passionate about product transformation and people development to ensure all company leaders are provided with vital insight that helps them to make better and faster business-critical decisions.
Tiger is a company – based in Ringwood, Hampshire – that has a very rich heritage. It was originally founded in 1979 as a hardware developer but very quickly expanded into software development moving into call billing solutions in 1985.
When I joined the business, our applications centered on supporting IT and telecoms departments to control costs, helping them to reconcile costs from other departments or evidence correct billing with telecoms suppliers.
Fast forward to 2022 and Tiger Prism's unified communications and collaboration (UC&C) analytics software help organizations solve a wide range of business challenges from logging calls and interactions to evidence whether an event has taken place, to inspiring company-wide change and transformation. Unified communications (UC) tech and the data available from UC systems are constantly evolving, and that makes it an exciting and challenging space to be part of.
Can you introduce us to your Tiger Prism solution?
Tiger Prism is our intuitive UC analytics software that helps organizations – across a breadth of sectors such as education, healthcare, insurance, and banking – to generate meaning from their communications and collaboration data (also known as UC&C). We like to describe Tiger Prism as a 'single pane of glass that provides the much-needed visibility over UC&C data, as a workplace continues to evolve.
This means that whether a business utilizes it to simply log calls and rapidly respond to queries or leverage the value of UC&C intel to inspire revolutionary company-wide change, our vendor-agnostic analytics software quickly becomes the business-critical backbone of a firm's tech stack.
We recognize that businesses are at different stages in their analytics journey, so Tiger Prism can be 'plugged in' to help at any point, whether a firm wants to:
Capture, store, and investigate every call and interaction made internally and externally across the organization.
Create automated reports to better display and understand call and collaboration data, across the entire UC estate.
Simplify the visualization of UC&C data – however, complex the tech stack – with intuitive dashboards that unlock business-wide insight.
Harness the true power of UC&C insight through a suite of transformative reports that facilitate company-wide, data-driven decision-making.
Leverage the maximum potential of predictive workplace analytics, by unleashing multichannel, department-wide business intelligence that fuels revolutionary change.
With increased insight, organizations can safeguard against complex compliance risks, empower employees, improve both the staff and customer experience, optimize costs, and transform how their teams work, collaborate, and perform.
Which industries do you think should be especially concerned with implementing communication data analysis solutions?

Data is everywhere – across all organizations, regardless of size or sector – so it's relevant for all industries.
Also, the pandemic caused a significant increase in the adoption of UC and collaboration tools – like Microsoft Teams, Zoom, and RingCentral – to help teams continue communicating and collaborating, no matter if they're working remotely or in the office.
For the education sector, whether it supports during the busy 'clearing' by reducing missed calls and enhancing the student experience, or assessing the adoption and usage of new technologies to see where costs can be optimized, data analytics solutions give this intelligence.
Meanwhile, the healthcare sector is one that we know is in extremely high demand, and unlocking data can help leaders to understand current staffing levels, reasons behind patient waiting times, when departments are at their busiest, etc. This not only helps to provide the evidence to drive informed decisions but with both financial and staffing resource planning, too.
Also, when it comes to highly regulated industries such as banking and insurance, companies face security, compliance, and fraud challenges daily. Unlocking the power of their data can help combat this.
For example, we work with one of the UK's leading direct insurers, ensure Group, and during one 20-minute period, Tiger Prism's proactive alerts assisted in capturing a persistent offender who set up 15 policies to try and claim a total of £44,250 – all of which were stopped at the source. Most notably, our trigger functionality prevented 35 false personal injury claims and a £200,000 total cost to the company.

How did the recent global events affect your field of work? Were there any new challenges you had to adapt to?
The pandemic threw up challenges for all businesses but in terms of how it affected the field we work in, transformation accelerated on a global scale for organizations, with many businesses and employees who hadn't previously adopted the latest collaboration technology, doing so – and at pace.
The numbers told a significant story. For example, Cisco Webex and Google Meet saw 100 million meeting participants in a single day, alongside 200 million recorded for Microsoft Teams and a staggering 300 million for Zoom, at the height of the Covid-19 crisis.
Having worked in the technology sphere for many years pre-pandemic, we felt 'ahead of the curve in terms of our experience with UC&C solutions, and everything we'd talked at length about regarding workplace analytics was quickly coming up in national conversation.
That, and as a tech business, we're more accustomed than most to change, due to the constant and continuous evolution in our industry.
However, of course, we had to adapt – as many businesses did – to new challenges. The rise of home working and getting all our employees' IT set-up completed was one of these, and we also spent a lot of time working alongside our partners and customers to help them overcome the pain points they were experiencing.
Now, we're seeing that after the swift investment in UC&C solutions during the pandemic, organizations are evaluating their impact and return on investment, and are looking at tools like Tiger Prism to help them understand this. It's a very exciting time for our business.

With work from home becoming the new normal, what cybersecurity solutions do you see becoming an inseparable part of remote work?

Education. Going back to basics with staff training is key – as a staff is often the weakest link in the cybersecurity chain. With more remote working taking place than ever before, workforces must be aware of the most common threats and how to identify phishing emails or smishing text messages – plus how to deal with them. This helps to build up resistance against this type of attack vector.
Penetration testing in organizations is also a vital tool that should form part of all companies' cyber strategies. Whether simulating a phishing email or whaling attack – when an email is masqueraded as coming from senior staff – this helps businesses truly understand how they would cope were this to be a real event.
An interesting area for us has been device usage. When the first lockdowns happened, organizations invested in what they could to maintain business as usual. But are all those devices still being used two years on, and if they're not, what alternatives are employees utilizing instead? If, for example, they're not getting exceptional call quality through their headsets, are they instead using their mobile phones, and – in turn – what security measures are in place? The 'shadow IT' element is something that many businesses are having to contend with, and they require data to understand their workforce's tech usage.
And finally, having the right, up-to-date antivirus and security software installed on all work devices is crucial, along with two-factor authentication, and password managers can also help to generate complex passwords and keep them safe.
Ultimately, it's all about identifying vulnerabilities and plugging those gaps to make it as difficult as possible for people to intercept business data and keep it safe.

What are some of the worst mistakes companies make when handling large amounts of data?
Either not using it or not contextualizing it.
Business leaders are finding that despite having a vast array of digital tools at their disposal, they're not accessing crucial data. And, in turn, they're unable to truly know how engaged their employees are, whether or not they require further training or support, and where operational improvements could be made in response to business performance insight and creating an enhanced customer experience.
Firstly, it's important to recognize that data is a set of raw, single-valued facts from which information is derived. Individual pieces are rarely useful alone. For it to become information, data needs to be put into context.
When data is processed, organized, structured, or presented in a given context – to make it useful – it is called information. For example, if we were to overlay a department's call quantities and durations across each day for a month to visualize the distribution, then this could provide a call center manager with insight into the peaks and troughs of call activity across a typical working day.
And with each call generating up to 600 pieces of data, there is a huge amount of untapped potential when it comes to 'unlocking' the valuable insights that can drive a company forward.
Given that the heart of any business decision is, usually, a drive to reduce costs, save time, optimize resources, or improve customer/employee experience, this visibility and context is vital.
In your opinion, why do certain companies hesitate to implement new and innovative solutions, despite all the technological advancements available nowadays?
I believe that one of the biggest reasons is the unknown impact – as human beings, we often fear change.
The key when implementing not only Tiger Prism but any data-driven technology is transparency – all staff across a business need to be involved in the process at each stage.
In the case of UC and workplace analytics, if this doesn't happen, employee skepticism and fear of a 'Big Brother culture can quickly creep in. Without clear communication, staff may worry their activities are being 'spied on. But while these tools unlock relevant data, their main aim is to identify patterns of engagement, establish what is and isn't working, and improve efficiency all around.
It's about empowering a workforce – and this is just as beneficial to colleagues as it is to companies. Those intermittent connectivity issues which cause frustrating delays and video calls to glitch will be picked up, removing some of the hurdles which make achieving an employee's goals, and indeed their targets, more easily attainable, as a result.
In addition, in the case of Microsoft Teams, many companies choose to use native analytics and reporting and don't understand why they would need a third-party tool to do this. However, what they don't realize is that the native analytics and reporting features come with limitations.
Whereas businesses – especially those in highly regulated industries – need to be able to access their insights from months and even years ago, which isn't supported by most UC platforms' native analytics.

What do you think the average workplace is going to look like in the next few years?
We're beginning to see a real appetite for information as organizations have been getting back to 'the norm', with many having adopted and continuing to implement hybrid working approaches.
A recent Charted Institute of Management survey revealed that 80% of organizations had adopted hybrid working – most since the pandemic – so it's looking likely that the 'work from anywhere trend is here to stay.
As a result, I believe that there will be a greater focus on the importance of collaborations. And I, therefore, think that data will continue to increase in importance and be a pivotal part of the average workplace two years from now.
Not only will this intelligence help organization to break down any silos, but staff having access to the data will help them drive positive business change forward, this promotes employee empowerment.
Additionally, given that in recent times we've seen many leaders reassessing decisions that were made at the start of the pandemic, I think this reflective and holistic approach to defining strategy will only continue. There will therefore be a greater reliance upon contextualized data and how it can be used to shape the 'workplace of the future.'
Tell us, what's next for Tiger?
After launching our Microsoft Teams integration last year, we're now turning our attention to Zoom and RingCentral, to give our customers and prospects more integration capabilities with their existing tech estate.
We're also going to be shouting a lot more about Tiger Prism's data storage benefits. This is because in a poll we ran on our recent TigerTalks webinar, we found that 29% of respondents said they had indefinite data storage or access to it for around two years. Meanwhile, a tenth of people (11%) revealed they lose data after 30-90 days.
We know that protecting insight is crucial for organizations, especially if they're wanting to use this in their strategic decision-making around what is and isn't working.
Also, never one to sit still and stop innovating, as part of our roadmap we'll be launching a new product, Qube.
Qube will be a free-to-use data integration tool that combines data from multiple sources swiftly – enabling users to prepare, combine, cleanse and reshape data and export it into a more meaningful and useful format.  We'll also be launching a data storage solution, further down the line too.
On the whole, we're committed to broadening Tiger Prism's capabilities – we're constantly listening to customers and what we can add to the product – and with our agile development approach to what is in demand, there are sure to be some extremely exciting updates that haven't even been plotted onto our jam-packed roadmap yet.