CATCH UP: Using data to drive a hybrid future (part 1)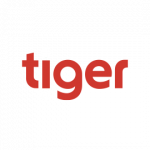 11/04/2022
Tiger
CATCH UP: Using data to drive a hybrid future (part 1)
On Thursday 7th April, we hosted the first webinar in our spring #TigerTalks series. The focus was on the topic of a hybrid future – specifically in relation to the role data can play in helping to shape the 'what next' for individual organisations.
On the panel, we welcomed Phillipa Winter, Account Chief Technologist at IT infrastructure and structures service provider Softcat – and 27 years' experience in the NHS – and our Sales Director, Caroline Lewis. Katie Mallinson, MD of B2B communications agency Scriba PR, also hosted the discussion.
If you missed the session, the post below summarises the first half of the discussion. You can also access the recording, here.
Looking closer at the re-imagined workplace
The conversation between Phillipa and Caroline was set against the backdrop of looking ahead to the future and what might happen next for hybrid working. And, ultimately, how technology can help to drive benefits for businesses.
Katie kickstarted the discussion by explaining that while the term 'hybrid working' heard a lot more these days, for many companies, while the pandemic has undoubtedly accelerated the pace or frequency, it's long formed a part of their operations.
Caroline and Phillipa were both asked whether organisations should now be reflecting and taking stock, before thinking about how they move forward?
Caroline explained the importance of decision-makers looking at what the company has done for the last year and comparing that to where it's currently at, before making any hasty choices.
A poll was presented to delegates, asking: 'What are the biggest challenges you foresee data will help you solve?' and the results were very interesting. 20% of attendees cited 'customer service' as the top challenge, closely followed by productivity and performance (18%), technology investment (14%), and employee engagement and wellbeing (12%). There were also nods to regulation and compliance (8%) and cost reduction (7%), among others.
Phillipa started with, 'data is the golden thread'. She explained how more and more organisations are grappling with data and how the absolute key to moving forward is first by understanding the 'exam question' – what are the challenges and demands the business is facing?
She gave the example of user adoption – understanding who's using the technology and if they're struggling to get to grips with it. Data can help to identify training needs and also where further action is needed.
Dispelling the negativity around data
During this section of the webinar, Phillipa also raised the point that when many people think of data, they worry it means less staff will be needed – but this isn't the case. Harnessing insight is about understanding what areas need improvement – for the benefit of staff, customers, and the business as a whole.
Caroline complemented this by explaining that any negativity is often due to a lack of understanding about what the data is and the how and why behind its use. She therefore added that transparency is crucial to getting the message right. Data isn't about creating a negative experience for staff, rather leaders should share the detail and the rationale behind it with different teams and departments, so that they can feel empowered.
Caroline shared that for customers that have been using Tiger Prism for many years – monitoring their firm's data – they were able to prove that business productivity and staff engagement had actually increased. And it was the detail that gave them the confidence their hybrid model was working.
She went on to conclude that while technology is constantly offering up new possibilities, without data, it's like operating in the dark. The 'exam question' on day one is likely to change and evolve over time, but with intelligence, companies can see the challenges that are happening there and then, and how to solve them. Caroline likened this to the review and debrief phases within a project.
Does data drive transformational advancement or marginal gains? Or both?
This question was asked by Katie to the panel, and the speakers answered with a resounding 'yes' for the former. Phillipa explained how the last two years had been exponential for workforces across the country – regardless of size and sector – especially in relation to wellbeing challenges.
Phillipa commented: "Lots of organisations have been looking at how to ensure their staff get the support they need, under the new hybrid working model. Data insights can help businesses understand how their people are engaging with new technologies, or not, and also offer an opportunity to follow up into the why, and make sure they are okay."
She added that there are two sides to the scale when it comes to data – individuals who understand it and others who are fearful. But it's not only data that allows leaders to understand this and be kind. She said that knowing if someone is or isn't using a piece of technology can not only help to identify any training gaps but also assist organisations in being more tuned into people's health and wellbeing – allowing them to work more convenient hours, for instance.
Caroline echoed Phillipa's thoughts and then went on to speak about how the 'big bang' transformation stage happens first and the marginal gains follow.
"The technical decision-makers and CIOs within an organisation make the initial transformation happen, but it's only when the technology and data is filtered down to a managerial and departmental level that marginal gains are experienced," she added.
This is because everyone across the business then feels empowered with that data to change things for the positive, that are relevant their roles and responsibilities. Data might be able to tell companies if they're over-licensing on a certain product – creating important financial savings – but it's also about understanding where leaders can make changes that benefit the entire enterprise, and not solely financially.
Contextualisation of data is key
Caroline emphasised the importance of contextualised data in helping to find the underlying challenge or issue within a business. For instance, it might start with a customer service challenge, but end up being as a result of quality of service or a recurring technical issue. And it's only with the data in context that the crux of the problem can be found.
She added that it's often a different issue to the one everyone believes it to be, and the insight is great at uncovering and presenting the real evidence.
Data for the future
Phillipa said now that hybrid working is here to stay, businesses should be thinking about taking it to the next level – and figuring out what that looks like. She reinforced the point that data is the golden thread that shows what went well, what didn't, and how to use it to move to the next level and be more predictive in the future.
Caroline further commented that when it comes to businesses celebrating their successes, it should be all about employee engagement, saying:
"It's not having a glass wall between decision-makers and the people who can make the difference with the data. The more employers can empower their workforce with the data to show them what's happening, why, and how they can drive improvements, that's when real positive change can start to happen."
Phillipa gave the example of the integrated care system, and how data can help to understand local demand in different areas, and in turn, be more responsive to what people need. She added that organisations may be thinking about using data to collaborate and integrate but it's not solely for staff and customers but citizens too.
If you'd like to read the second instalment of the webinar, catch up here. It's also available as a podcast, on all popular platforms including Apple Podcasts here.
Alternatively, if you'd like to get in touch with a member of the Tiger team about unlocking the data in your organisation, please drop us a line on hello@tiger.io.
Don't forget to sign up for our second webinar in the series on 28th April which will provide a product update on Tiger Prism from our COO Ben Nicklen. For more information and to book your place click here.