Channel partner series: 5 benefits of Tiger's UC and workplace analytics for partner sales teams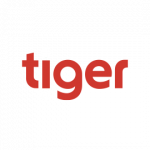 08/02/2022
Tiger
Channel partner series: 5 benefits of Tiger's UC and workplace analytics for partner sales teams
When it comes to our partners' sales teams, we understand that having stand-out, innovative technologies within their portfolio is what really matters.
If the solutions that partners offer to end users are truly ground-breaking, then this makes selling them much easier. That, and it helps to attract new business and foster increased trust with existing clients.
So, as a sales professional, what are the benefits of Tiger's UC and workplace analytics solution? And how can we help your company's suite of technologies truly remain one step ahead of the competition?
With over 30 years' experience of working with partners, we've come up with a handful of key Tiger Prism highlights that the channel's sales teams need to know when looking at why to get on board with our unified communications (UC) analytics software.
1. Technology that's a differentiator
As a sales professional in an ever-more saturated market, whenever a new solution is added to your company's portfolio, you're going to want to know what makes it so special and why end users would need it in their business.
So, whether a client simply needs a solution to log calls and quickly respond to queries, or harness the power of this insight to drive business-critical decisions and company-wide change forward, Tiger Prism helps organisations across all industries  extract value from their data.
And with one telephone call generating around 600 pieces of intelligence alone – and the global UC market being expected to be worth $167.1 billion by 2025 – it's a highly relevant time to be asking customers if they're getting the most out of their current level of insight.
2. Keeping customers 'sticky'
One of the keys to achieving a successful, long-term business relationship is adaptability. Customers are wanting more from their technology providers, so partners' portfolios need to mirror this demand.
But in order to get maximum ROI, sales teams need to genuinely believe in the value that the products they're selling are adding to their client's business. You shouldn't dread promoting a product, you should be safe in the knowledge that what you're offering is helping you become 'essential' to customers.
In an age where data is everywhere, technology like Tiger Prism that contextualises data to create valuable information for an organisation – and can streamline a resources, technology, and processes – is one that will keep customers engaged.
We're always updating our tech too and revising our product roadmap. In fact, we'll be bringing even more integrations, such as RingCentral and Zoom, to life over the coming months – providing sales teams with plenty of opportunities to upsell and re-engage markets.
3. Being seen as a trusted adviser
It's fair to say that you want the solutions you sell to live up to both your and your customers' expectations.
We appreciate that sales teams need their clients to see them as 'go to' experts for all their digital needs, and Tiger Prism enables you to demonstrate your proactivity in this arena – helping you to create trusted relationships that are engineered to last.
With Tiger Prism, you can glean insights into how clients are utilising their tech stack – identifying if tools are being over or underutilised, uncovering potential communication silos, and helping to pinpoint wellbeing or training needs among staff. This allows you to pick out key trends and help clients fine tune the right capacity and scale for their needs – meaning they never overpay for what they don't need, but they can build a solid business case for new tech, where it's needed.
4. Giving you support
We know that all too often tech vendors don't dedicate enough time and resource to their partners' sales teams. And this can lead to catastrophic consequences.
Without the appropriate information, resources, or support from vendors, this can not only lead to sales teams operating in silos – with some people understanding the product more than others – but it can also lead to strained relationships with frustrated end users that want to know more.
Our approach couldn't be more different. We never want our partners to feel they're 'going it alone'.
We assign every sales team their own personal business development manager, who works closely alongside you to pick up on any technical conversations with the end user, and to help accelerate the sales cycle – make you feel like we're an extension of your team, and a 'trusted friend' whom you can contact at any time.
5. Continuous upskilling and developing
It's all well and good supporting partners through the procurement and onboarding processes, but what about the aftersales period? Many sales departments can feel left behind once the initial 'welcome phase' is over – which can quickly create a lack of motivation around the product.
We believe it's down to vendors to always be there for their network – the long-term nurturing of the relationship is, after all, what helps you to feel confident about not only the product but how it complements other tech solutions within your portfolio.
In this sense, we're always 'switched on', and when you're looking for a reason to be excited about Tiger Prism, this should be one of them. You'll never be left to figure anything out for yourself, and you'll also have access to an online user community and regular training webinars.
If you'd like to find out more about more about our Tiger Prism solution and what it's like working with Tiger, download 'The ultimate guide to being a Tiger partner' guide, and find out how we can add real value to your business. You can also visit our dedicated 'partners' page here.