Discover how Tiger Prism has been improving council communications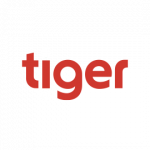 03/01/2023
Tiger
Discover how Tiger Prism has been improving council communications
Discover how Tiger Prism has been improving council communications by helping West Dunbartonshire Council (WDC) to streamline operations, fuel digital transformation, and improve citizen experience.
Scotland-based WDC serves a region of over 89,000 people and has been a client of Tiger since 2016. The council's customer service team uses our Tiger Prism technology to log the 2,300 calls it receives, on average, per week.
During the pandemic, when many businesses and councils were struggling with their communications, the WDC customer service team engaged Tiger to provide evidence around call traffic volumes, waiting times, duration, queues, and the quality of the exchange.
For WDC's main contact centre, understanding trends in communications was imperative to be able to effectively meet the demands of the general public and create the best possible service delivery.
Our Tiger Prism UC analytics solution provided WDC with the call-logging tools to identify the busiest lines within the organisation – equipping staff with the insight into how they could optimise the call journey experience for extension-specific departments.
By using our software, the council can not only now prove that a certain event took place, but it also offers the team the flexibility to access accurate detail at any point – and from as far back as is needed.
The technology has also provided the council with the intelligence to build a picture of what the channel shift looks like and where the organisation can save money.
For more information about how this local authority uses our Tiger Prism product, read the full case study here.
If you would like to find out more about our software, regardless of your size or sector, call 01425 891000 or email: hello@tiger.io.