Discover how Tiger Prism helped George Watson's college to gain tech visibility, streamline operations and optimise IT budgets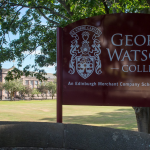 08/12/2021
Discover how Tiger Prism helped George Watson's college to gain tech visibility, streamline operations and optimise IT budgets
Discover how Tiger Prism helped George Watson's college to gain tech visibility, streamline operations and optimise IT budgets
The IT team at George Watson's College set out replacing the site's legacy systems 10 years ago, and have since refreshed the entire campus LAN, implemented Cisco and a full Unified Communications and Collaboration (UC&C) suite, plus replaced its legacy fibre provision and old CAT5 cabling.
As part of this large-scale overhaul, the college has also employed Tiger Prism to provide a 'single pane of glass' through which to observe and evaluate the adoption and usage success of its tech investments.
To be able to deliver a first-class learning experience, GWC needs both the most intuitive IT systems – from end-user hardware to telephony and wider infrastructure – and expert staff in place.
However, alongside the technology, the campus also requires visibility over how it's being used, to be able to make informed decisions that drive and positively impact operations and budgets.
As part of the upgrading of the tech estate, GWC's IT team needed to change the phone system – to Cisco UC&C handsets – and they wanted greater insight into which phones were being used, which were most expensive to run, and which staff members were making the costliest calls.
To maintain the high standard of teaching and overall learning experience, the tech champions at GWC knew that the latest collaboration technology had to be in place – and used college-wide.
Tiger's analytics software has not only provided the intelligence the college needs to make evidence-based tech procurement decisions, but it's also enabled GWC's IT department to drive change and digital adoption across the organisation.
Staff are now more likely to utilise the UC&C tools available to them in place of their physical desk phone, and the institution is able to clearly see areas where IT budgets can be optimised.
Other operations have resulted in:
Supporting the site's cloud-migration strategy. As part of its cloud-first approach, GWC is switching to a SIP Trunk provider, Highland Networks. Tiger will be able to provide greater visibility over this – obtaining statistics from GWC's legacy PBX.
Tiger is able to further support this strategy with its own cloud-based subscription offering, which GWC will be transitioning to in 2022.
Find out how Tiger helped George Watson's College migrate their entire UC estate by reading the full case study here.
Discover more information on Tiger Prism here. 
If you'd like to find out more about our software, regardless of your size or sector, call: 01425 891000 or email: hello@tiger.io