Is data the key to unlocking employee wellbeing in the healthcare sector?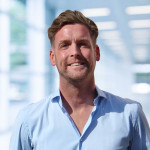 10/11/2021
Is data the key to unlocking employee wellbeing in the healthcare sector?
Is data the key to unlocking employee wellbeing in the healthcare sector?
Ben Nicklen, COO of workplace data analytics business Tiger
Facing organisational challenges head-on is nothing new to the healthcare industry. Whether continuously tackling staff shortages or managing budgets when resources have been slashed, leaders are battling various operational difficulties every single day.
And while they're finding solutions to those particular issues, and more, their teams are still expected to provide exceptional patient care regardless of the circumstances. Throw in a pandemic too, and the demand to maintain morale and safeguard employee welfare could appear too steep a mountain to climb for many stretched sector leaders.
The British Medical Association's mental health and wellbeing report states that 45% of doctors alone are suffering from stress, anxiety, and burnout in relation to Covid-19. That's only one professional group within the entire healthcare industry too, so how do leaders protect their staff and ultimately stop similar figures from rising? And how can managers themselves feel more supported?
The answer could be a lot closer to home – and lies in the power of unified communications and collaboration (UC&C) data.
Understanding the insight to inform business-critical decisions
Equipping managers to feel confident in how they can extract the crucial insight they need to make impactful choices has never been more important. Tapping into their in-house intelligence, leaders should be able to analyse employee engagement and identify wellbeing patterns.
With data, sector bosses can understand exactly how a colleague is utilising their organisation's communications tools. It highlights if they're dropping out of calls, whether they're using video options, and how engaged they are in meetings and customer conversations. All of this can ultimately raise the question of, 'does this employee need more support? If so, how?'
When the potential issue is something as serious as staff wellbeing, it's vital to know how productive the entire workforce is, and in real-time, in order to paint a bigger picture of how individuals are coping. For example, is someone not attending meetings for the duration and seemingly disconnected from colleagues? Analysing the data swiftly enables managers to action business-critical decisions and provide further employee support too.
From an operational point of view, missed calls and other stats  are all documented via savvy intelligence. Dissecting this detail further, it could highlight to managers which colleagues don't feel equipped to deal with complex calls or the volume of inbound enquiries. Their response? Organise additional staff training, bring in more experienced employees – to assist during the busiest times – or redeploy unused channels to support peaks in demand.
When colleagues are feeling unsettled, overstretched, and under pressure, unlocking data can help managers to make the decisions that help to alleviate the stresses and strains, so a workforce's wellbeing is protected, and morale remains high – both of which can have a knock-on effect and achieve a much better patient experience overall.