Join us for another #TigerTalks webinar series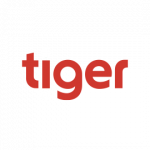 28/03/2022
Tiger
Join us for another #TigerTalks webinar series
Following the success of our panel discussions throughout 2021, we're back with two more topical #TigerTalks webinars which discuss all-things workplace data and UC analytics.
Our trio of chats last year invited key thought leaders to cover industry-leading subjects – from the insights gap for Microsoft Team users to why data should be everyone's business.
Now's the turn of our Springtime webinar series that will be packed with even more informative debate and critical intelligence into how data will continue to impact the 'workplace of the future' in a post-pandemic world. Here are the crucial #TigerTalks dates for your diary this April…
Panel discussion: Using data to drive a hybrid future
When: Thursday 7th April, 10am
Panellists: Phillipa Winter, Softcat's Account Chief Technologist, Caroline Lewis, Sales Director at Tiger, and host Katie Mallinson, Managing Director of technical B2B agency Scriba PR.
For most organisations, the workplace as we know it has been re-imagined. However, many businesses and IT leaders are still exploring what 'hybrid' means to them.
Our technical panel will take a deep dive into the needs of the modern workplace, what impact data is set to have on all corners of a company – from tech investment to company culture – and the role it will play as the blend of remote and office-based operations continue to evolve.
Join us for our hour-long interactive and thought-provoking discussion. And remember to get your questions ready so our experts can answer them live on the day!
Tiger Prism product update: Introducing our RingCentral integration
When: Thursday 28th April, 10am
Panellists: Tiger's Chief Operating Officer Ben Nicklen and our Head of Marketing Louise Bennett.
The UC space is varied and complex, so it's unsurprising that organisations have multifaceted analytics requirements.
But one thing remains constant – companies are reliant on technology to generate meaning from their communications and collaboration data.
We're inviting you to enjoy an exclusive sneak peek of our new integration with RingCentral that will help leaders to not only gain full visibility of their entire UC estate but support hybrid working teams to communicate, collaborate and connect.
During this hour-long session, our specialist duo will be showcasing our latest software with a live demo. Plus, they'll be discussing all the latest Tiger Prism news and can answer any of your UC analytics-related questions.
We're excited to see you all soon!
Subscribe to our newly launched Tiger Talks podcast and enjoy our insightful chats with an array of industry thought leaders throughout the UC analytics and workplace data space. Find out more here: https://tiger.io/resources/tigertalks-podcast/.