The ultimate guide to being a Tiger partner – download now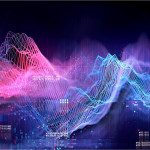 26/04/2021
The ultimate guide to being a Tiger partner – download now
The ultimate guide to being a Tiger partner
Here at Tiger, we take pride in the genuine, long-standing relationships we build with our partners. In fact, 80% of our business is delivered through our partner family, so you could say that working together is in our DNA.
And as we look ahead to the 'next normal', we recognise it's more important than ever that channel portfolios pack a punch with customers, and that partners' key market differential is clear.
That's where data analytics comes to the fore.
But don't just take our word for it. According to Gartner's predictions, "by 2022, 90% of corporate strategies will explicitly mention information as a critical enterprise asset and analytics as an essential competency."
However, this resource isn't designed to be a hard sales pitch about why data analytics is so great – it's about how we can help partners and your various departments.
It's also to allow you to peek into the soul of Tiger, showing that we truly understand your need to differentiate from the competition and how we will support you in doing so.
Download our Ultimate guide to being a Tiger Partner and you'll find out:
What Tiger Prism is and why data analytics matters more than ever for businesses
How IT and technical teams can provide proactive UC solutions to strengthen their portfolio
How sales teams can deliver a competitive advantage in a trusted way
How marketing teams can generate demand and boost lead generation opportunities
How executive-level sponsors can drive effective business growth by collaborating with Tiger.
For us it's simple, we're partners, which means we're always there when you need us.
Keen to find out more about our Partner Programme? Download your guide, here!
Visit our Partners page to find out more. 
To learn more about Tiger, get in touch by calling 01425 891000 or emailing hello@tiger.io.