Catch up: The impact of Tiger Prism in 2021 and beyond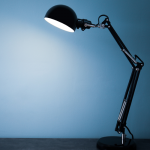 15/10/2021
Catch up: The impact of Tiger Prism in 2021 and beyond
Catch up: The impact of Tiger Prism in 2021 and beyond
In the third and final instalment of our autumn webinar #TigerTalks series, we were joined by none other than Tiger's Chief Operating Officer (COO), Ben Nicklen and our Marketing Manager, Louise Bennett, to recap on what the past 12 months has meant for businesses — including within our own organisation — how data requirements have evolved, and the role that Tiger Prism will play in the remainder of 2021 and beyond.
A period of change
As with most companies, the past 18 months has been a period of transition for the team at Tiger. Not only has the pandemic demanded increased levels of agility and resilience, but we've made a number of major changes which has seen us double down on our commitment to growth, our customers and partners.
This kickstarted with the arrival of a new CEO, Jon Pickering, who was quickly followed by a host of talented new recruits to strengthen all areas of the team. Enhanced by a series of promotions, Tiger now has its sights set on helping even more organisations to utilise workplace data analytics and better equip their teams' decision-making capabilities.
With that said, we have also put the wheels in motion to cover a series of updates – which will see our offering become more diverse, and with a commitment to continuing to provide the excellent customer service we're known for.
The role of data in a post-pandemic era
Kicking off with a poll, attendees were asked whether the pandemic has increased their need for data analytics tools.
Unsurprisingly, given the growth in remote and hybrid modes of work, the poll showed that the need hadn't decreased for any of our attendees, with 40% of respondents relying on workplace data analytics across their entire organisation.
And this makes perfect sense. After all, our customers use data to inform transformation — and in today's climate the need to revisit processes, and to access how well they are working within an organisation is greater than ever. So much so that, as a business, Tiger has been doing the same.
Using our own product to inform this transformation has given us the ability to make data-driven decisions which aligns with our growth strategy. With the ability to connect data across systems – which would typically operate in silo — we are able to see how a customer's journey is progressing, from start to finish.
Updates to Tiger's offering
As the world of business continues to evolve, so too does our Tiger Prism product. Which is why 2021 has seen a number of updates:
Footprint improvements
As our customers have begun switching to using cloud tech to host Tiger Prism, we began to review our footprint – how much of a resource, RAM or storage, our software needs. This led us to tackling ways in which the product could be optimised for our customers – especially in terms of how to deploy the software. While our engineers are still available to address any issues, there is a reduced need for in-person intervention at the installation stage. This has left them with more time to support customers with queries or technical issues – improving our customer experience in the process.
Budget alerting
Given the importance of data for customers in this new era, cost isn't as high on the priority list — more so, the need to harness the data required, to know how to use that data, and then to implement that resulting in positive changes for a business. But that isn't to say that managing spend isn't crucial, which is why we've introduced budget alerting into Tiger Prism – to show how much time employees are spending on calls and providing alerts when this exceeds set parameters, giving greater oversight for leadership teams.
Microsoft Teams integration
The pandemic saw a colossal rise in the use of Microsoft Teams — with many businesses adopting this unified communications and collaboration (UC&C) tool for the very first time. For a number of users this meant that they were largely unfamiliar with its functionality and found themselves subscribed to expensive packages which far exceeded their needs. With the launch of our Microsoft Teams integration, organisations were able to unleash the data stored within their packages — gaining valuable insight into how effectively these UC&C solutions were being used.This integration continues to mature, giving access to data regarding the type of network access being used, even down to whether a headset was plugged in – providing valuable information regarding the quality and success of calls taken via the platform.
Tiger Community
We relaunched Tiger Community – a hub where customers and staff could interact. The platform offers another way for people to get in touch, in addition to telephone and email, so that our users can choose the most relevant option  for them.As well as offering interactive support, the platform also contains a really useful knowledge base with articles and guides which will enhance the experience that our customers receive.
Data consultancy
In a bid to empower everyone to make decisions using data, Tiger launched a data consultancy service whereby our experts can advise on ways to make these vital pieces of information accessible to any organisation.By opening the doors to this level of insight, we're helping businesses to make data-based decisions to drive their company forward.
Looking to the future
Attendees were asked what their current UC&C platform of choice was – 48% said Microsoft Teams, followed by Cisco with 19% of the vote.
Following up, respondents confirmed if they expected their UC&C tool to change within the next 12-18 months – 48% of which said no.
Ben commented that this reflects the fact that people are still not sure what the hybrid world will look like. With trends suggesting that the past 18 months has seen ten years of transformation in just three to six months, businesses have had to adapt – and fast.
During unprecedented times, companies made things work. Now is the time to sit back and assess how things can be made better and, for many, that will mean assessing how a blended working model can work longer term.
So, what does the next 12 months hold for Tiger?
As a company, we will be entering a mode of customer acquisition. Not only that, but we will continue to build upon our tech – taking onboard all our customer feedback — so that we can enhance what we already do.
The next 12 months will see:
New integrations – while we already have great relationships, these will be expanding with more capability around an increasing list of products such as One Drive and Sharepoint.
Further improvements in our Microsoft Teams analytics – including call and audio quality – while companies can provide fantastic equipment, if a person is taking a call in a coffee shop and the signal is weak, the experience will never be at the standard it should be. Being able to offer granular insight as to why things have gone wrong will be an important priority.
The Tiger team taking our own data transformation to the next level.
To continue making improvements to our offering, we would love to hear about the data challenges that your organisation experiences on a daily basis. Please let us know by contacting your account manager, via the Tiger Community portal or by emailing us at hello@tiger.io.
Thank you to everyone who joined us for our #TigerTalks series. To revisit our other webinar sessions, visit here, and catch up via our blogs here. We'll be back in 2022 with some fresh topics, more panellists, and greater insight into how you can make your workplace data analytics work even harder.