Tiger Prism Zoom Phone integration: everything you need to know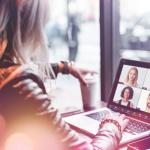 21/02/2023
Tiger Prism Zoom Phone integration: everything you need to know
Tiger Prism Zoom Phone integration: everything you need to know
The widespread adoption of the Zoom videoconferencing platform is evident in its revenue stats. In 2021, the company generated $4 billion, up by 53% year on year. As hybrid work becomes the norm and not the novelty, this shows no sign of slowing down.
At Tiger, we keep on top of these trends in the workplace – which is why Tiger Prism is fully compatible with Zoom Phone with further capabilities continually being added throughout 2023. Offering enhanced business analytics, Prism aggregates all the Zoom Phone data you need to make sure your technology and teams are working effectively.
How does Tiger Prism work with Zoom Phone?
Just as Tiger Prism is compatible with other platforms such as Microsoft Teams or RingCentral, it also works with Zoom Phone to gather key metrics. This data is then presented via dashboards and analytics, so you and your teams can securely access exactly what you need to know, in the format you choose.
For example, you might want to look at how many interactions have taken place in a chosen time period within a specific team or location. Tiger Prism would display this for you in a visually engaging graphical format to display trends and facilitate efficient, informed business decisions.
What kind of Zoom Phone call data can I measure with Tiger Prism?
There are six key metrics you can measure:
Volume of interactions – discover how often Zoom Phone is being used to get the best ROI.
Incoming call performance – spot bottlenecks and response time concerns which can be traced with Prism to technology performance and/or configuration; staffing level adjustments and customer care measures to improve company communication.
Team adoption – understand how your staff are using Zoom Phone, and react to improve engagement, gain better ROI and deliver its full potential.
Top users – find out more about the team members who are making the most of Zoom Phones features.
Interaction types – get insights into how and when people are using audio and chat.
Engagement with external contacts – learn more about Zoom phone use with outside stakeholders, from frequency and duration to quality and efficiency.
Beyond the metrics you can measure, you can also make data-led decisions on your investment. Stay up to date with user agreements and make sure you're not using more licences than you need – keeping costs low and users engaged.
Leveraging Tiger Prism for long-term business decisions
Tiger Prism empowers you to get the best from your investments. Learn more about your users, for example, what kind of devices they prefer to access Zoom phone. Identify technology issues that may affect purchasing decisions, such as connectivity problems or in-house telecoms equipment.
With all of this data at your fingertips, you can get better visibility on business costs and staff engagement. Tiger Prism's customisable analytics output helps you to spot trends, looking at the essentials such as productivity levels and overall staff wellbeing.
You can also spot peaks and troughs in Zoom Phone usage, allowing you to allocate staff resource and schedule communications at the most productive times. Prism offers a more granular view, too – giving UC teams or department managers the ability to drill down into individual call records to make assessments about interactions.
Store data for as long as you need with Tiger Prism
Unlike Zoom itself, there is no time limit for data storage within Tiger Prism. Capture your call data and extrapolate it to make long-term business decisions, trend analysis and answer the questions you're yet to be posed – helping to optimise remote working, cut down costs and upgrade your devices.
Keep crucial data for as long as you need, including:
Call logs such as date, time and length
Billing and cost allocations
Workplace analytics
User adoption patterns.
With unlimited storage, Tiger Prism offers you full flexibility – keeping you notified in real time to help your teams get the best from Zoom Phone.
Contact us for a demo today
Find out more about Tiger Prism's Zoom Phone integration with our feature sheet. If you'd prefer, you can also schedule a demo for a fully customised preview of how Tiger can work with your teams.
Keep staff engaged and in touch through Zoom – contact Tiger today.