Tiger secures ISO 27001 certification from BSI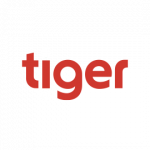 24/03/2022
Tiger
Tiger secures ISO 27001 certification from BSI
We're delighted to share that we recently passed our annual audit from BSI and have retained ISO/IEC 27001:2013 certification for another year.  As a business, we take security seriously and we're committed to ensuring that customer data is protected. As part of this commitment, we've had an ISO certified information security management system in place since 2017.
Piers Anderson, Chief Information Security Officer at Tiger, comments: "As we transition to a true SaaS provider, we are storing more data on our customers' behalf. It's imperative that we maintain a demonstrably secure environment for our customers and partners that they can trust, and regular external verification forms a key part of this. ISO information security management is something that the entire team at Tiger lives and breathes. Thank you to everyone for their ongoing support of this key initiative."  
The certification ensures we commit to the protection, integrity and confidentiality of customer data. The data our customers entrust to our hosted environment and support systems is available and accessible to them at any time. To learn more about our ISO 27001 and other certifications, head over to our information page here.
You can find out more about ISO/IEC 27001 on their website here.