Tiger talks to… Middlesex University London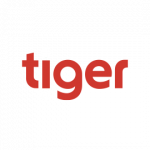 05/01/2023
Tiger
Tiger talks to… Middlesex University London
We've been working with Middlesex University London for over a decade – supporting the higher education provider's IT and project teams, to help them contextualise their call and UC data to drive efficiencies, cost savings, and an enhanced student experience.
Here, we caught up with Roger Fox, operations group manager at the university, with a specific focus on clearing, and the role data analytics plays in ensuring the process runs as smoothly as possible…
Tell us a little about you and your role at Middlesex University London:
I'm operations group manager at Middlesex University London, and I have been with the establishment for almost 20 years – originally starting out as a project manager. Today, my core responsibilities are managing Middlesex's IT teams and the university's tech estate – comprising circa 6,000 devices. This includes ensuring service delivery is consistent and making sure the user experience is as positive as it can be – regardless of geographical location.
How important is clearing to the university?
I've worked on the clearing team for over 15 years, and I can say it is one of the most important periods within the academic calendar – it's an operation that cannot fail.
When is Middlesex's busiest time for inbound clearing calls?
In the days after students' A-level results are announced.
And how many calls does the university receive?
We receive between 4,000-6,000 calls over the three-day period.
If calls are missed, how does this impact the university?
This is something we try to avoid at all costs, as this can have a severe impact on the university – both reputationally and financially. If students can't get through to a university, they will go to the next one on their list – it's a competitive market for HE providers, so they have to make sure they offer the best service possible to prospective undergraduates.
What are the biggest pain-points for your team during clearing?
During clearing, our biggest problem is ensuring we have sufficient operators signed in to allow them to take calls. The dashboard alleviates this by illustrating the current percentage of answered and unanswered calls.
In one sentence, how does Tiger Prism help Middlesex with its clearing process?
Tiger sends regular, automated reports to our clearing leads – enabling them to uncover the peak call periods and take action to ensure demand can be met, and to prevent any hold times. We also have live, real-time call-activity dashboards on the day – giving us a complete visibility of the clearing operation. In the past, this has helped us to identify technological issues that were causing calls to drop after 45 seconds – enabling us to see something was wrong and remedy it much faster.
What kind of call data do you need visibility over?
Our customised dashboards tell us the volume of calls and their duration, as well as how long it takes for students to be connected to an operator and if there are any call bounce issues. We also use historic data from the clearing period, to spot long-term call trends – helping with future resource management planning, too.
Complete the sentence: Tiger Prism's data analytics software helps us to…
… have complete visibility over the clearing process, effectively manage resource, and provide a quality, consistent service delivery to prospective students.
What advice would you give to other universities that are on the fence about using data analytics during clearing?
Clearing is a complex operation, and without using the right data to make decisions, universities can't deliver the best experience to students.
You can explore the full Middlesex University London case study here – which details how the establishment uses our Tiger Prism software to reduce missed calls and boost revenue, all while enhancing student experience.
If you'd like to find out more, contact us on the website, by calling +44 (0)1425 891000 or emailing hello@tiger.io.