Welcome to the team Richard Burt! Meet our Head of Service Management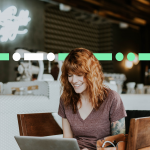 04/02/2021
Welcome to the team Richard Burt! Meet our Head of Service Management
Welcome to the team Richard Burt! Meet our Head of Service Management
We've launched an internal role that focuses on customer experience and helps organisations to unlock their call data to inform business-critical decisions.
And the person we've brought in to become our new Head of Service Management is Richard Burt.
Richard possesses 20 years' experience in the IT sector. During this time, he has supported complex global organisations from sectors including finance, industrial gases, aviation, telecommunications and central Government.
As well as handling multiple large-scale support contracts – the most substantial being £26 million – Richard has expertise in service delivery and transformation. A career highlight involves more than doubling the end user satisfaction from 31% to 71% for one of the UK and Ireland's largest industrial and medical gases company.
"I wanted to be part of an organisation that recognises the importance of employees and technology working together and that was not only going places but had a strategy to support that vision too – Tiger 100% fits the bill," said Richard, who has held positions at Virgin Media and the Foreign and Commonwealth Office.
As lockdown continues, Richard believes there has never been a more vital time for company leaders to tap into the power of workplace data analytics and innovative technology.
"Organisations are realising that people can work from home and collaborate in different ways," said Richard.
"The challenge now is to realise how managers can better understand the data they're sat on to improve productivity, motivate employees, enhance customer experience and inform business-critical decisions. That's where Tiger comes in."
Commenting on how our new addition will further assist clients by strengthening our SaaS and managed service proposition, Chief Operating Officer Ben Nicklen, said: "Richard joins us with a wealth of specialist knowledge and experience in building and maintaining long-standing customer relationships.
"His own personal values align to Tiger's culture and he is a strong communicator so he will be integral to leading our migration towards a multiskilled, unified services team."
Speaking about Tiger's growth plans for 2021, Ben continued: "It's important that we maintain our excellent customer relationships so that we continue to provide a consistent approach and experience across the entire client base.
"We've completed an initial process review and enhanced our incident management practices. And we're now excited to get our next steps underway which include benchmarking our existing service performance with customers and partners to deliver on Tiger's strategic objectives."
Outside of work, dad-of-two Richard is a self-confessed "average" golfer at Crane Valley Golf Club and enjoys spending quality time with his family.
WATCH: Find out more about our new addition – and which Guinness World Record he held – in our Employee Spotlight Q&A here!