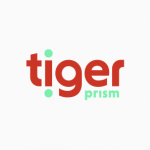 31/03/2023
What is Tiger Prism?
What is Tiger Prism?
Faced with hybrid working and a range of communication streams, business managers need to pull everything into focus. Enter, Tiger Prism – the comprehensive business intelligence software that keeps all your unified communications data in one place.
How does Tiger Prism work?
Making the right business decisions depends on strong data – whether that's improving employee engagement or delivering better customer service. Tiger Prism offers incisive data analytics that helps with key business functions, from capacity planning to technology adoption and fraud detection.
It works by gathering all your communications data, be it from simple or integrated voice, video, conferencing or collaboration tools, and presenting it in a customisable dashboard. Within this, Tiger Prism identifies patterns and trends, empowering you to monitor the metrics that matter and keep operations running smoothly.
Understanding your analytics journey
At Tiger, we get that everybody is at a different stage in their analytics journey. We also understand that every industry is different, which is why Tiger Prism is vendor agnostic and totally flexible. It can help you with key business functions at every stage of your journey:
Logging and responding – capturing every call and interaction made, whether internal or external
Reporting and informing – using this logged data to create automated reports and get a better understanding of your unified communications
Analysing and optimising –widely accessible dashboards to simplify your data, no matter how complex, to gain more visibility of your whole business
Engaging and transforming – harnessing unified communications insight to make cross-departmental decisions
Empowering and inspiring – progressing to predictive analytics, building on previous data to cut costs, empower staff and deliver better customer service.
By harnessing all your communications data in one simple, dashboard, you can benefit from a threefold impact. Cut costs by gaining better visibility of call logs and carrier bills. Measure adoption of technology to determine how well your investments are performing. Get a better insight into staff and customer satisfaction by monitoring game-changing KPIs.
What are the key features and benefits of Tiger Prism?
Tiger Prism is totally scalable and can integrate with key platforms such as Microsoft Teams, Cisco, Zoom Phone or RingCentral. As a technology agnostic platform, it's able to integrate with whichever and however many systems you're using – ensuring nothing gets lost in translation.
Key benefits include:
Simple user adoption
Struggling to onboard users to new tech? Tiger Prism's User Adoption Suite allows you to monitor and track migrations to new software. Showcase the benefits of your investment and support employees as they make the change.
Clearer billing and reporting
Even if your unified communications infrastructures differ from other OEM vendors, you can still monitor the metrics that count. Reconcile carrier bills, identify areas of high and lower usage, and monitor user activity to keep costs down. Automated reports can be generated to share estate-wide as and when you want them, in PDF, Word, Excel and PowerPoint formats.
Better capacity planning and ROI visibility
With a customisable dashboard that presents all your data in a visually digestible format, you can plan ahead. Gain detailed insights into costs, quality, bandwidth, performance and adoption, all in the formats that you prefer.
By understanding voice, video and data traffic estate-wide, you can plan capacity more efficiently. You'll also see where to invest in tech for the future, thanks to detailed dashboards on current traffic versus network capacity.
Keeping customers happy
Customer engagement and service are key performance indicators we cannot overlook. Tiger Prism clearly presents call metrics to offer benchmarks and help you plan future resource. Answer queries faster and leverage your teams' full potential.
Monitoring and mitigating fraudulent activity
Tiger Prism has an integrated, automated alert system to flag any potential malicious activity. Get real-time updates on threats such as toll fraud, malicious calls or hacking and security breaches, with information pushed out to the right users straight away for action and remedy.
How to deploy Tiger Prism
With multiple languages, time zone capability and role-based security as standard, Tiger Prism is truly accessible to everyone. It integrates with key communications software such as Microsoft Teams and Zoom Phone, and is available as a subscription model with flexible deployment options:
On premise in your own environment
Secure Tiger hosting
Customer nominated third-party environment.
We're on hand to discuss deployment with you and tailor a solution to meet your needs. You can also book a free demo here.
Don't just take our word for it…
We've worked with hundreds of companies just like yours, from local councils to universities and large financial organisations. You can find out more in our customer stories.
"Tiger Prism has enabled us to improve the employee experience across our entire organisation. By being able to see who and who isn't adopting the technology, we've been able to offer additional support and training – as well as pick up on and address any wellbeing concerns, that can be difficult to be aware of when working remotely."
Get started with Tiger Prism today
Data doesn't need to be overwhelming – even if it's coming from multiple sources. With Tiger Prism, all your unified communications data comes together to help you make transformative business decisions from a single portal. We like to think of it as workplace data analytics x your enterprise context = data you can work with.