Why data analytics can be the key to ensuring staff don't opt for shadow IT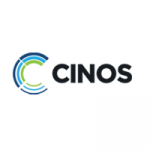 14/09/2021
Why data analytics can be the key to ensuring staff don't opt for shadow IT
Why data analytics can be the key to ensuring staff don't opt for shadow IT
Shadow IT will be nothing new to many organisations. It's been a problem plaguing businesses for several years, primarily because it causes huge security and compliance issues that many companies struggle to monitor.
And, while we might've witnessed cloud adoption and digital transformation moving at a rapid rate in response to the pandemic, employees haven't always used the tools in the way they were intended. Instead, several have opted to carry out their work on their own devices, software, and applications that haven't been approved by their company's IT team. So, when this happens, how do organisations ensure their workforce utilises their tools in the safest possible way?
We asked Marc Bertasius, Microsoft Practice Lead at audio visual and unified communications specialists Cinos, to delve into why businesses such as Tiger have an important role to play in how data analytics can help to avoid shadow IT practices.
The consumerisation of IT has been happening for years and we're seeing numerous company decision makers investing in new tools that they believe will make them work smarter, not harder. However, when employees aren't using them for whatever reason, the implementation is subsequently flawed. So, what happens then?
Often, you'll see users begin to lose faith in the technology that has been purchased on their behalf. Many individuals might not fully understand the tools' true capabilities or struggle to use them if their equipment or training isn't up to scratch. That's when they begin to look at alternatives – their own devices.
That's because they trust them. They use their mobile phones to check emails, they download applications to compile presentations and video platforms to communicate with customers and colleagues. This is called shadow IT and something many organisations are trying to stop.
Why? Because it can be catastrophic for companies if they don't have a handle on what their workforces are accessing via their range of devices. They have no idea as to the protection and compliance capabilities of what's available on an employee's smartphone, tablet, or laptop which could cause a huge – and brand damaging – cyber security breach.
And this is a problem that's only been exacerbated by the pandemic because organisational leaders had to move swiftly to ensure people were able to work from home and continue in a 'business as usual' way.
However, despite a vast array of technology adoption to keep a company going throughout a global crisis, months down the line they're it's still only finding out that not all its employees are as invested in the technology as originally thought – and are either not using it to its full capability or ignoring it altogether.
That's led to many business leaders effectively operating in the dark because they have no idea as to which solution is right for which employee and their level of engagement in the tools before them. And when you think about organisations that have thousands of staff members on their books, that could be a lot of money wasted at a time when businesses need to make best use of their budgets.
Unlocking the data that matters to keep your firm security conscious
The more vision a company has, the more chance it has of making sense of its critical insight – and responding positively. This is where workplace data analytics software organisations have a huge role to play in helping companies, and their employees, move away from the unsecure nature of shadow IT.
Armed with data, leaders can soon begin to understand technology engagement, what their teams are using the most, what they're not accessing, and the impact on overall business performance. They can then question whether moving away from legacy systems is working, whether they're achieving positive ROI following their investment, and proactively respond to personnel trends that centre around additional training, wellbeing, and support.
Data has the power to provide the detail that matters. The challenge now is for businesses to unlock the insight that's specific to them, and use it to their advantage.
For example, think about an organisation such as the NHS, which has millions of diverse employees on its books. Not every individual will want the same from their digital solutions, nor access them in the same way. And that's where leaders can tap into their business intelligence and be more specific when it comes to their tech adoption – drilling down to uncover the bigger picture. Insight helps companies to meet a diverse set of requirements, and with that they can ensure their workforce begins to move away from shadow IT completely.
Find out how Tiger Prism helped a NHS trust with a large scale UC&C upgrade here.
Hear more from Marc in our upcoming webinar 'Has Microsoft Teams presented an analytics gap?' which is running at 10am on Thursday 23rd September. Find out more and book your place here.