Why data interrogation can be the key to tackling technical debt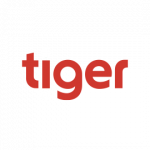 26/05/2022
Tiger
Why data interrogation can be the key to tackling technical debt
Whether migrating to the cloud, adopting mobile solutions or tapping into the metaverse, there's no question that the future of technology is exciting.
And while digital adoption has proved to be a lifeline for many companies – particularly during the pandemic – it's only during recent times that internal reviews of their multifaceted tech stacks have revealed the true cost of their device usage.
Many questions have subsequently been raised from 'are the tools we've put in place being used as much now as they were two years ago?' to 'is our investment a winning formula or wasteful at best?'
We posed these questions and more to tech titan duo Tim Mercer, CEO of cloud tech firm Vapour, and our chief operating officer, Ben Nicklen. Reflecting on why 'technical debt' was inevitable in a post-pandemic, hybrid working world, and how data can be the key to identifying inactive solutions, here's some highlights from an insightful discussion…
"With dispersed teams comes a lack of knowledge into exactly how engaged colleagues are, and if the solutions they have in place to enable them to do their jobs, are in fact a help or a hinderance," said Ben.
"Modern-day organisations must therefore be able to drill down into their data to better understand what tools are being used, when, for how long and their overall quality.
"If they don't, leaders are effectively having to make business-critical decisions based on limited information and almost a 'gut feel' response – they're operating in the dark."
Understanding the tech you already have and how you can better equip workforces
Tim raised the importance of being strategic when investing in tech and why taking a considered approach can result in a better pay-off in the long-run.
He explained: "Let's say an organisation buys new laptops for each of its 1,000 employees at £500-600 a time. That's at least half a million pounds spent before they've even decided if every single employee needs them.
"For example, what if there's a Virtual Desktop Infrastructure solution being designed in the backend, so really the company requires Chromebooks instead? Strategic decisions must be made by firstly taking a step back and understanding who needs what equipment, and how much they'll use it."
While vast tech adoption was an immediate response to the Covid-19 crisis – as organisations tried to keep things 'business as usual' for their remote workforce – Ben believes now's the time to refine and optimise these applications, software, hardware and licences so users continue to make the most of the solutions they already have in place.
Tim agreed, adding: "It's up to a strong leader to uncover exactly how they can manage these tools effectively and ensure technical deliverables are set and monitored.
"If they don't do their due diligence, they could risk employees 'going rogue' and ignoring solutions that are in place or using alternatives – such as WhatsApp or Slack instead of preferred communications over Microsoft Teams, for example, or 'bring your own device' attitudes."
As more organisational leaders are provided with the tools and data to better understand tech usage, Ben was keen to urge that it shouldn't lead to micro-managing staff. In fact, reviewing tech investment and eradicating debt should empower workforces because they're maximising tools they're actually using.
"This isn't a case of 'Big Brother' is watching – employees aren't under surveillance," Ben added. "It's about uncovering and interrogating usage data and contextualising it so companies can better identify any key trends and respond accordingly.
"It's helping CTOs, CIOs, IT directors and even finance directors to be more proactive, and presenting an evidenced case to the board if things need to change."
Discover how Tiger's intuitive software can help you make informed, business-critical decisions with accurate, real-time insight. Fill in this short form, email: hello@tiger.io or call: 01425 891000. Plus, we'll have more developments coming soon too… watch this space!