You're invited to our #TigerTalks autumn webinar series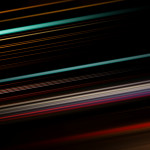 19/08/2021
You're invited to our #TigerTalks autumn webinar series
We're excited to launch our #TigerTalks autumn webinar series – kicking off this September.
Making up the menu of virtual events, we have a trio of thought-provoking discussions around some of the industry's hottest topics and analytics tips covering how you can make the most of your data software.
Customers, partners, friends of the business, and new connections are all welcome to join, and you can attend as many of the free sessions as you'd like.
Check out what's on the agenda below and sign-up to secure your virtual seat…
Has Microsoft Teams presented an analytics gap? – 10am on Thursday 23rd September
When savvy solutions like Microsoft Teams are at everyone's fingertips, how can companies start to get real meaning from their data, so they can empower workforces, make vast improvements to staff training and wellbeing, and improve business performance?
In this panel discussion, we welcome guest speakers Marc Bertasius, Microsoft Practice Lead at Cinos, Scriba PR MD Katie Mallinson, and Tiger CEO Jon Pickering, who will share their views on the rise of Microsoft Teams to support remote and hybrid working, alongside the data challenges it's presenting for organisations and how they can be solved.
Why data analytics is everyone's business – 10am on Thursday 30th September
For businesses, data is everywhere. And when contextualised and made accessible to everyone within an organisation, it can empower entire workforces to make decisions that optimise processes, technologies, and resources – enabling effective planning for the future.
So, whose job is data? How do different organisations use the same insight? And what are the benefits when this intelligence is placed in everyone's hands?
Tiger's Caroline Lewis and Louise Bennett will be joined by guest speakers to discuss the role data plays across an entire business and uncover this year's data analytics trends throughout 2022 and into the future.
The impact of Tiger Prism in 2021 and beyond – 10am on Thursday 14th October
Our COO Ben Nicklen and product owner Holly Webb will be looking back over the last 12 months, taking a deeper dive into our latest product releases and changes across our UC&C workplace data analytics business – and more importantly, share what this means for customers and partners.
They'll also be teasing some exciting news about what's on the horizon for Tiger in 2022 and will be available to answer any of your burning data analytics-related questions in real-time.
We hope to see you there!
If you have any questions about any our autumn webinar series or can't make it on the day and want a copy of the recording, please email hello@tiger.io.
And don't forget to join in the conversation on social media, using #TigerTalks!