Tiger gears up for substantial expansion as it unveils new brand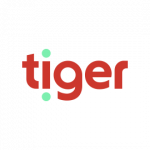 02/10/2020
Tiger gears up for substantial expansion as it unveils new brand
Workplace insights specialist Tiger gears up for substantial expansion as it unveils new brand
Workplace data analytics firm Tiger – formerly known as Tiger Communications – is set to hit its growth targets by the end of 2020, with a 15% increase in EBITDA.
This announcement comes despite COVID-19 and follows a significant investment in product development, recruitment, high-profile partnerships, customer relationships and the creation of a fresh identity. All of this has taken place since former Block Solutions CEO, Jon Pickering, took to the helm in February 2020.
The £4.2m turnover software organisation – which helps customers make sense of over three trillion pieces of call data per year – has recorded a 25% uplift in its subscription-based businesses during the global crisis. Tiger has also expanded its 600-strong client portfolio in sectors including financial services, legal, manufacturing, and public sector including the NHS.
Having invested £2m to re-engineer its 'hero' reporting and analytics software tool, Tiger Prism, the Hampshire-headquartered business is set to integrate Microsoft Teams capability into its software. This will help clients analyse and report on their call activity, so they can optimise workplace performance and the adoption of collaboration tools.
In a new era for Tiger, Pickering arrived as CEO just prior to the UK lockdown. He has more than 20 years' experience in telecoms and technology that includes an 11-year career as co-founder of IT firm Block Solutions.
He has been heavily involved in Tiger's complete brand overhaul which brings the organisation's fresh identity in line with its forward-thinking approach to workplace data. The new look and feel further supports how the firm helps enterprises utilise intelligence – produced by unified communications and collaboration tools – to transform business performance and reduce costs.
Following a landmark 2020 for the company, Jon said: "It's been a real baptism of fire joining a new firm right before lockdown. It has been immensely challenging, but I've been incredibly impressed with the team's focus and how much customers value our technology.
"There is a real passion for data and how we can present it in a meaningful way – to help solve big issues for clients and improve their performance."
Speaking about Tiger's new era, Jon added: "We recognised an immediate need to evolve Tiger's brand identity to accurately reflect our capabilities, solutions and role in the market. This development complements our plans to significantly increase our revenues and EBITDA. It also clearly communicates our value to clients and partners."
Commenting on how data will play a pivotal role in firms evolving from the global crisis, he explained: "Equipping business leaders with actionable insights from their workplace analytics can inform critical decisions surrounding technology investment and adoption, resourcing, budget controls, employee engagement and training. This ultimately benefits the overall experience they deliver to their own customers."
As part of Tiger's strategy for growth in 2021 and beyond, the company has already made key appointments in software development, sales and marketing, and has further plans to recruit in other areas by the end of this year.