Tiger targets Microsoft Teams call and meeting quality issues for customers with latest upgrade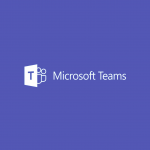 27/10/2021
Microsoft Teams
Tiger targets Microsoft Teams call and meeting quality issues for customers with latest upgrade
Workplace data analytics organisation Tiger has rolled out its latest version of Prism software in response to customers who are concerned their Microsoft Teams call and meeting quality has deteriorated since working from home.
Following the mass adoption of unified communications and collaboration tools throughout the pandemic, several organisations – with hybrid and home-workers – continue to experience issues with video and audio calls because of varying broadband speeds and bandwidth capabilities.
Tiger's latest Prism feature upgrade means business leaders can now identify patterns in their Microsoft Teams calls and provide a better quality of service to customers and colleagues.
"We speak to hundreds of organisations, and many are still saying they experience poor calls because of Wi-Fi and equipment inefficiencies," said Caroline Lewis, sales director for Tiger.
Prism – which analyses workplace performance – ensures company leaders can contextualise call data on a granular level and make business-critical decisions based on emerging patterns and evidence. With the new update, individuals can now measure their Microsoft Teams video and audio call quality, run reports, and assess the reasons why each call was good or bad – from uncovering the bandwidth strength to Wi-Fi issues.
In addition, users can filter through their reports to swiftly access data covering whether there were network problems and, if so, which location they arose from. Prism's update also drills down into the level and type of technology adoption and channel usage throughout the organisation, and which media devices they were using during calls – such as a particular headphone set – to understand if they might be the root cause of the problem.
"Since people have been working from home, many organisations have spoken about the quality of service decreasing," Caroline continued.
Additionally, from the media quality analysis presented by Tiger Prism, tech teams can better understand user experience complaints and proactively diagnose problems to address concerns. Armed with vital information at their fingertips, they're able to get ahead of issues before they manifest into larger challenges for the business.
Speaking about the evolving colleague and customer requirements following Covid-19, Caroline added: "We all coped with what needed to be done to maintain business as usual throughout 2020, but we've moved on from that point now.
"The 'Worker 2.0' doesn't want to be shackled by inefficient tools that negatively impact their daily calls, nor do customers want to be in a conversation where they can't hear what's being said or the quality is extremely poor.
"With accurate insight that's immediately available to them – particularly via detailed reports that filter down into granular and easy-to-understand information – companies can respond swiftly to any concerns. Subsequently, they can invest and improve their service in the right areas to ensure poor-quality calls are nipped in the bud, and the user experience is improved."
In addition, following the news that Microsoft 365 and Office 365 prices are to increase by as much as 25% from March 2022, Prism can now also indicate which employees aren't making full use of their licences – therefore helping organisations to optimise their licensing costs by defining adoption and usage to support ROI and justification of licensing choices.
For more information about Tiger Prism, visit here.