Channel partner series: 5 benefits of Tiger's workplace and UC analytics for IT directors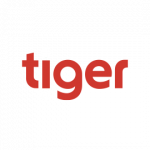 12/01/2022
Tiger
Channel partner series: 5 benefits of Tiger's workplace & UC analytics for IT directors
For channel partners, we recognise that having a standout portfolio is not only crucial when it comes to attracting new business but in relation to retaining existing clients too.
And in a time when organisations are looking to invest in tools that streamline operations and foster agility – as seen with the recent wave of adoption with unified communications and collaboration (UC&C) software – it's never been more important for partners to have their finger on the pulse of innovation.
But as an IT director, what are the benefits of investing in Tiger's workplace and UC analytics solution? And what makes it stand out from the crowd when supercharging your portfolio?
With over 30 years' experience of working with our partners, we've come up with a handful of key Tiger Prism highlights that the channel's tech teams need to know when looking to invest in a UC analytics product.
1. A solution that's truly interoperable
When thinking about introducing a new player into your company's tech stack, as an IT director, you want to know if it's going to complement and synergise with the other solutions you're offering to customers – and that's exactly what we had in mind when we designed Tiger Prism.
One vital thing you'll be considering when partnering with a workplace analytics vendor is interoperability with other systems. Real-time data exchange needs to be seamless – without the need for multiple analysis tools – as this will cause a multitude of headaches if not.
2. Seamless integration
With the accelerated and unstoppable shift towards hybrid and 'from anywhere' working, the UC space is moving at a faster pace than ever before, with IT leaders adopting various UC and collaboration tools to support teams in this new era of work.
Every business is different, meaning there is no 'one size fits all' so we've designed a vendor-agnostic product that doesn't pigeonhole you into only being able to use certain systems – you can cherry-pick the best products for your customers and knit them together with ease, without wondering if they'll work alongside one another.
Agnosticism is at the heart of our development here at Tiger and it does what it says on the tin – just check out our Microsoft Teams module for a flavour of our integration capabilities.
Watch this space during 2022 as we'll be bringing to life even more integrations such as RingCentral and Zoom.
3. Clear technical support
Once you have a solution within your portfolio, what next? You want to make sure technical help and support is available from the vendor to help you communicate effectively with your customers, and we pride ourselves on the relationships built with our partner network.
It's only right that you want a partner whose specifications and resources only contain the 'need to know' information, to help you deploy easily and at pace without any operational headaches. At Tiger, we understand this all too well, and that's why we have a bank of jargon-free resources including videos, e-guides, webinars, data consultants and technical engineers, good to go for our partner community!
4. Caters for legacy systems
While interoperability with other new technologies within your portfolio is vital, we know as well as you that older systems shouldn't be left behind – especially when it comes to data!
No matter whether your client wants effective workplace analytics for call logging and reporting, capacity planning, UC insights and ROI, or business intelligence-led strategy, the solution should be compatible with all the telephony and unified communications in your tech stack.
Only when data is gathered and interpreted from all systems, is when customers achieve a true picture of their current performance and can benchmark against this – and this what our intuitive Tiger Prism software does extremely well.
5. Taking security seriously
With security high on the agenda for IT leaders and their teams, you want to know that the tech you invest in is aligned to your organisation's strategy to keep customers' data safe and secure.
You want peace of mind that the software is regularly maintained with the latest functionality, bug fixes, and security patches to provide maximum protection from cyber-attacks and keep the solution working at its best. You have this reassurance with Tiger.
Then there's compliance and the availability of data to consider. How easy is it for confidential records and information to fall into the wrong hands? At the same time, how do your customers give people who value information and insights the secure access they need to improve performance?
Tiger Prism is designed and maintained with security at its core. Our SaaS offering provides software assurance with access to the latest version of our tech. We also work with our partners to ensure their customers have access to their data at any time. Role-based access ensures that insights can be shared with the wider business, without risking a data breach.
As an organisation, we take security seriously. We're committed to ensuring customer data is protected and have a range of accreditations including ISO 27001. Read more about this here.
If you'd like to find out more about more about our Tiger Prism solution and what it's like working with Tiger, download 'The ultimate guide to being a Tiger partner' guide for free, and find out how we can add real value to your business.