It's back! Unlock the power of analytics at Tiger Connect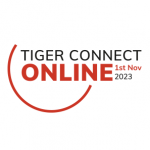 13/10/2023
It's back! Unlock the power of analytics at Tiger Connect
Are you ready to take your analytics game to the next level?
Following the success of our previous events, we are bringing back the 'Ask the Expert' sessions at Tiger Connect on Wednesday 1st November 2023. These sessions are designed to provide you with invaluable insights and in-depth knowledge on all things Prism.
This online live webinar, scheduled from 10am to 12pm, promises to be an enriching experience for everyone seeking to maximise their Prism analytics capabilities.
Our agenda includes:
10:00 – 11:00 – 'Ask the Experts' session: Focus on analytics with Matt Ringsell and Richard Burt.
11:05 – 11:25 – Tiger roundup / Security partnership announcement – welcome to Centripetal
11:25 – 11:45 – Oak Innovation partner demo
11:45 – 12:00 – Q&A / Close
What can you expect from this Tiger Connect ?
The highlight of this event is the 'Ask the Experts' session, dedicated to analytics. Join Matt Ringsell, lead engineer at Tiger, and Richard Burt, head of service management, as they delve deep into the world of analytics within Prism.
With their combined expertise and experience in the tech industry, Matt and Richard will guide attendees through the intricacies of analytics tools and how best to build a search that's relevant to your business.
In-depth insights: Matt and Richard will answer your burning questions and provide an in-depth understanding of how to harness the power of Prism analytics effectively.
Widget creation: Learn how to create widgets to streamline your complex queries, making them easily accessible and shareable with other Prism users. Say goodbye to manual data handling.
Report generation: Discover how to generate insightful reports from your analytics data, enabling data-driven decision-making within your organisation.
Live Q&A: We invite you to submit any questions you may have in advance. Your questions are our top priority, and we're committed to addressing them comprehensively. This is your chance to make your voice heard and get the answers you seek.
Exciting announcements and demos
In addition to the 'Ask the Experts', be sure to stay tuned for a Tiger roundup and a special security partnership announcement with our new partner Centripetal. Plus, don't miss out on the Oak Innovation Partner demo, where they will unveil more about their ClarifyGO call recording solution.
By the end of this Analytics session, you can expect to:
Gain a deeper understanding of Prism analytics and its tools.
Learn how to build relevant searches tailored to your business needs.
Get your questions answered by experts in the field.
Discover tips and tricks that will make your analytics journey smoother and more productive.
Who Should Attend?
The 'Ask the Expert' session is designed for everyone, whether you're a beginner using analytics once a month, or an advanced user running queries daily. This event is an opportunity to enhance your skills, learn new tricks, and ultimately make your work easier by producing the desired output more efficiently.
Our company update and partner content would equally be suited to your colleagues responsible for network security and compliance.
Register today
Don't miss out on this opportunity to elevate your analytics skills and transform the way you work. Register now and mark your calendar for a morning of learning, innovation, and growth.
If you're unable to attend live but would like to level up your analytics game, register anyway and we'll send to the recording link and presentation slides to browse in your own time.