Life in the Channel: Tiger's John Shannon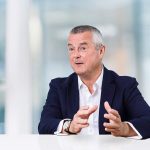 27/08/2021
John Shannon
Partner Director
Life in the Channel: Tiger's John Shannon
Our Partner Director, John Shannon, recently caught up with PCR, discussing what skills are vital for organisations operating in the channel, whether we're headed for a hybrid future, and our company and software ambitions for 2021 – and beyond.
If you missed the original article, catch up below…
1. Tell us about your work history in the channel and your current role
Much of my career spans the channel space and it all started when I was working within Cisco's partner community. I supported several gold certified businesses – including TNS and Lynx Technology, both of which are now part of BT iNet – and was accountable for revenue targets and developing the Cisco relationship.
I started my own partner consultancy business, Channel Intellect, in 2006 and supported some of the UK's most successful technology partners. Our key mission was to share our collective experience of working in the channel and guide enterprises to get more from their vendor investment. A key milestone was launching the Comstor Mentor Program – which is still running today.
I later crossed paths with Jon Pickering when he was CEO of Block Solutions. Fast forward to 2020, he's now leading Tiger – my first client at Channel Intellect – and I joined in 2018 to enhance Tiger's partner capability, support them in differentiating their offering and ultimately deliver sales growth.
2. What software developments are Tiger working on at the moment?
Every organisation possesses huge amounts of data that they need to get meaning from – this creates a significant opportunity for us. Our core purpose is to deliver analytics that transform how enterprises work, collaborate and perform. We do this by capturing patterns and changes in detail generated by telephony, unified communications and collaboration systems – and giving it context so that business leaders and their teams can make better-informed decisions.
As a vendor-agnostic analytics platform, we've got a fantastic opportunity to help IT leaders make sound investment choices, future-proof their businesses and help them evolve. We know the collaboration market is accelerating rapidly so it's vital we continue to dissect insight to help customers save time, money and resources.
We're entering an exciting period of growth and our latest product release of Tiger Prism further enhances Microsoft Teams integration. This includes new Teams calling analytics capability which gives customers valuable insights into adoption and utilisation.
The introduction of our new budget alerting module allows supervisors to set budget levels for departments and receive automated alerts when telephony spend is exceeded, offering increased control of communications spend.
3. What is Tiger's relationship with the channel?
 Approximately 80% of Tiger's business is transacted through our network of partners, so the channel is extremely valuable. It's important to understand what organisations are trying to achieve and work collaboratively on the best ways to support them in achieving their goals.
It's core to our strategy that we continue to work alongside these enterprises and take away the 'heavy lifting'. Many businesses are technically very strong and when they're able to talk about Tiger's provision, this can underline the difference for our end users – which is critical to help us scale.
4. What advice would you give to fellow directors operating in the channel?
There is no 'silver bullet' for achieving your objectives when working with vendors. However, there are some fundamentals that – when they're applied – can provide a better success rate.
These include having an agreed strategy – that's centric to an individual vendor or portfolio – alongside understanding the business's position and direction of travel, budget allocation and cross-organisational ownership. Additionally, any partnership development programme requires commitment from the senior leadership team, to ensure swift and effective adoption and progression.
5. What skills and roles do a successful tech firm need to be successful in the channel?
 A structured, ongoing plan of activity can ensure that a company's individual proposition, roadmap and ambitions are all understood.
In turn, this should be backed by a strong sales function and supported by an ongoing and consistent communications strategy. This is ideally driven by a marketing function to ensure all activity is executed on time to create sufficient demand.
6. What are the biggest challenges and opportunities for workplace data analytics right now?
 The digital workplace is here to stay. Remote working continues to rise and paper-based processes – and even partially automated solutions – are being replaced swiftly as the 'physical world' evolves.
Economic flux offers many challenges to technology and infrastructure, security, visibility of staff performance and more. On the other side of the coin, the acceleration of collaboration tools adoption – especially video – means businesses are generating more data than ever before.
The next big consideration for the marketplace is to ensure organisations unlock their insight and analyse it all, to arm leaders with insightful, actionable information that can truly enhance business performance.
7. Are we headed towards a hybrid future?
The number of people combining an in-office and home-based set-up has undoubtedly increased because of COVID-19 – and with mixed response and success rates.
Back in March 2020, many organisations which hadn't previously invested in a unified communications infrastructure were suddenly faced with the unknown – every employee working from a remote location. And they had to make it work. Whereas companies which were more au fait with flexible operations were geared up to transition more seamlessly.
Businesses must remain focused and refrain from any knee-jerk reactions. I believe that hybrid working is a marathon, not a sprint, and one which more businesses will consider taking part in.
No matter the location of a staff member though, communication should be constant, teams must continue to collaborate and share knowledge and learnings throughout.
8. What does 2021 – and beyond – look like for Tiger and the channel in general?
Tiger has supported some of the UK's most successful technology partners on their high-performance journeys – with the ultimate objective of delivering sales growth. This remains a key focus throughout 2021 and beyond.
From a channel perspective, the entire employee lifecycle is becoming more digital, which means organisations require more collaborative and communications tools to help teams stay connected, productive, engaged and motivated.
Data and information must be accessible to all – at speed – and that means fostering a working environment that is transparent and agile, maintains a positive culture and empowers employees and leaders to make business-critical decisions based on data-driven insights.