Tiger launches Zoom Phone integration with advanced UC analytics and historic data retention features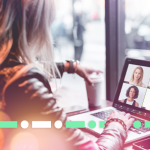 29/11/2022
Tiger launches Zoom Phone integration with advanced UC analytics and historic data retention features
Tiger launches Zoom Phone integration with advanced UC analytics and historic data retention features
Stores data for longer to uncover key trends
Provides accurate, real-time call data to address customer service and call performance metrics
Identifies tech usage to optimise licence costs and support quality concerns
Workplace and UC data analytics firm Tiger has released a Zoom Phone module that will provide business leaders with greater analysis and reporting of their platform, and support dispersed, hybrid working teams to better communicate, collaborate and connect.
Following the successful roll-out of Microsoft Teams analytics functionality last year, the new launch enables Zoom customers to make better, data-driven decisions by understanding its performance in the context of their wider UC estate. Users are empowered to analyse key metrics at pace – including volume of interactions, incoming call performance, top users, and more.
Unlike UC -native analytics, Tiger's solution allows users to retain all data for as long as they need to – providing limitless, accurate trend analysis and insights across the entire UC estate that never disappears.
Intuitive features include call logging capabilities to explore the date, time, and length of calls, proactive alerting functionality to reduce missed and fraudulent calls, and the ability to identify technology usage patterns so leaders can optimise licences and uncover specific training needs to further engage employees and enhance skillsets.
Ben Nicklen, chief operating officer for Tiger, said: "Hybrid working has accelerated at an exponential rate as a result of the pandemic and today, employees typically expect to have flexible, sophisticated, cloud solutions that will ensure they have the tools to communicate, collaborate and connect.
"Often, people only access data analytics when something is wrong. With Zoom – a vital communications platform utilised by millions of people throughout the pandemic – we're placing the control back into the hands of the users so they can quickly pinpoint and address concerns and predict issues before they happen.
"Modern-day workforces require full visibility across their entire organisation. There has never been a more important time to invest in technology that enables teams to work from anywhere, at any time, and interrogate both current and historic data whenever they need to."
Tiger's latest release aligns to its company strategy to simplify the visibility of data from multi-vendor UC environments. Supporting organisations to bring all communication and collaboration data into one integrated platform, Tiger's software provides a 'single pane of glass' from which to view and analyse data.
Other developments include an integration with RingCentral as well as call queue analytics for Microsoft Teams – allowing users to monitor and measure information including call volumes, average talk and wait times.
For more information about Tiger Prism for Zoom Phone, and to download the product factsheet, visit here.