Take your Microsoft Teams subscription
to the next level with Tiger Prism
Why Tiger Prism for Microsoft Teams?
Unlimited storage
Retain your Teams data for as long as you need it and gain trend analysis over much longer periods of time.
Role-based access
Grant secure access to Teams information to empower users with the insights that are relevant to them.
Enhanced detail
Granular insights on meeting quality, device use, adoption and more.
Assess licensing
Audit and optimise Microsoft licensing so that you don't buy licenses you don't need.
Understand performance
Identify tech usage patterns and uncover training needs to improve staff engagement and adoption.
Consolidated analytics
Bring all your unified comms and collaboration data into one integrated platform and analyse alongside the insights from MS Teams.
Extensive analytics capabilities beyond Microsoft's native reporting
Tiger Prism's dashboards, reports and analytics make it simple to get meaningful insights from your Microsoft Teams data. We store the data for as long as you need rather than Microsoft's standard retention policy, so you can monitor trends over longer periods of time.
Get as granular as you like with detailed information on interactions, meeting quality, device use, engagement and more.
Plus, with role-based access you can empower anyone in your organisation with the information that's relevant to them and their teams. Helping everyone to embrace data, improve decision-making and transform business performance.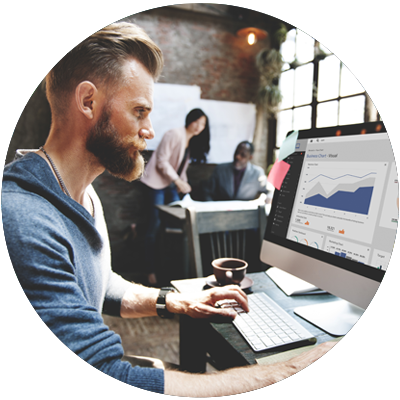 Tiger Prism's Microsoft Teams module gathers the vast amounts of data generated by every interaction on Microsoft Teams, across voice and video calling, instant messaging and multiple other apps.
Tiger Prism's wide-ranging analytics, paired with ongoing monitoring of team outputs and performance, will reveal patterns in technology use, productivity and engagement, which can be used to help teams work more effectively.
With several variations of Microsoft Teams licenses to choose from, you can also use this insight to validate your license count and only pay for what you need.
Discover everything you need to know about our Microsoft Teams module and what the analytics will tell you by downloading our feature sheet.
Complete the form below to get a link to the feature sheet