What is a Data Analytics Consultancy Service?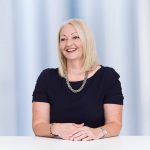 21/05/2021
Caroline Lewis
Sales Director
Data is everywhere. And for businesses that have Unified Communications and Collaboration (UC&C) technology at the heart of their operations, the volume of data is increasing at a rapid rate every day.
But data without context offers organisations zero direction – meaning teams can quickly feel lost and overwhelmed, and not quite sure what to do with all the insight.
Unfortunately, this is when decisions are made upon assumptions instead of 'hard evidence' – which can have a detrimental impact on both the customer and employee experience.
Is data analytics important for my business?
You may or may not have heard that we've just launched our brand-new Data Analytics Consultancy Service – and some of you may be wondering exactly what that means.
Data analytics software solutions – such as Tiger Prism – enable enterprises to collect and harness the power of their data, by drilling down into the detail in segmented dashboards and reports.
And given the fact that a single voice call generates around 600 pieces of data – it would be impossible to collate, and evaluate, this volume of intelligence without the help of technology.
But, if you already have data analytics in place for your UC&C estate, you may be thinking 'why do I need consultancy support?'
To that, we would ask:
Are you aware of what data is important and valuable for your organisation?
Are you interpreting dashboards and output reports to reflect key corporate challenges?
Are you making informed judgments based upon the findings, to boost business performance?
If you've answered 'no' to one or more of the questions above, then it might be time to think about getting in touch with the experts to help you maximise the potential of your investment.
How can data help my business to make accurate decisions?
The kind of data that's relevant and important looks very different from one organisation to the next – it all boils down to objectives and bespoke requirements.
Some companies want to assess their existing UC&C tech stack to help determine future investments, many are focused on identifying operational bottlenecks which are hindering staff productivity and company-wide efficiencies, and others are keen to boost employee wellbeing – whatever the need, data can be the driver for positive change.
It's only when leaders are presented with data in context though, that this creates visibility and becomes valuable information which bolsters business-critical decisions. Without it, you're operating in the dark.
What does a data analytics consultant do?
The main aim of our new service is to equip organisations with the skills and knowledge to be empowered by the insight they have at their fingertips – helping them to pinpoint and dissect any inefficiencies.
We aim to discover, support, advise, and enhance.
And this is led by our in-house team of data analytics experts. Essentially, they host a one-to-one discovery session with you and immerse themselves in your business's intelligence – translating this into actionable insights that can help to fuel growth, enhance workforce morale, and ultimately, strengthen your customer's experience.
If you'd like to find out more about our Data Analytics Consultancy Service and the tailored packages we offer, head over to our dedicated web page or download our factsheet, here.