What's next for Skype for Business Online users?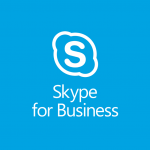 28/06/2021
What's next for Skype for Business Online users?
What's next for Skype for Business Online users?
The deadline is looming for Skype for Business Online, which will be retired on 31st July in favour of Microsoft Team's unified communications and collaboration (UC&C) platform.
However, what does that mean for existing customers regarding their transition across to another tool and their data? Additionally, if you're due to switch over, do you know what level of native data reporting insight you'll be extracting from Teams as a result? Dan Self, one of our Business Development Managers, explains more…
Skype for Business was perhaps ahead of its time in many ways. First established in 2015, it provided organisations with additional ways to make remote working easier – thanks to instant messaging and audio calls, Microsoft 365 integration, and the ability to import Microsoft Outlook and Exchange contacts.
Another huge advantage came in the form of its strong native reporting capabilities, meaning that companies didn't have to tap into their system administrator teams to extract additional data – unlike several UC&C several platforms that are currently on the market.
The rise of collaborative solutions and workplace data analytics
Following the news to decommission Skype for Business Online – part of the Skype for Business on-premise solution that's due to end in 2025 – it's only during recent times that we have seen the need for more UC&C tools. And this was especially the case when the Covid-19 pandemic hit.
When the first UK lockdown came into force in March 2020, thousands of companies adopted more technology solutions to ensure their mass move to working from home was as seamless as possible.
Maintaining 'business as usual' and staying connected were high priorities for many workforces. That's when we saw the meteoric rise of Zoom, Microsoft Teams, and Google Hangouts as they all competed for the number-one spot in the UC&C space.
However, following those immediate and huge investments in digital solutions, corporate leaders are only now realising that they haven't got all the insight they require to understand their business's remote performance, or how to optimise their Microsoft Teams licences and contextualise their call data.
That means many organisations are currently unable to analyse interaction volume, incoming call performance, team adoption, individual interactions, channel usage – such as speech, video, or meeting – and staff wellbeing and training requirements.
Additionally, Microsoft Teams only grants estate-wide access to data, so typically this restricts visibility to a small number of users with admin rights access to a subset of summarised data,and real-time call information that goes back 28 days. From a cloud-first strategy point of view, enterprise leaders are now frantically trying to get to a point of 'what looks good' which includes the need to make data far more visible to a variety of roles within a business.
Advantages of Tiger Prism for Microsoft Teams when you're a Skype for Business Online user
The good news is, even if you've left your Skype for Business Online transition until the last minute, Tiger won't leave you operating in the dark – we have the capabilities to look at your Skype estate and help you plan effectively.
Plus, we've recently launched our cloud-based Tiger Prism for Microsoft Teams module to help your workplace data go even further.
This means we can provide you with your licence utilisation insight so you can truly understand who is maximising their Microsoft Teams calling plan or if you're oversubscribing – saving you both time and money.
And, our secure management access enables each company-assigned user to retrieve every single piece of data that's relevant to their business interests from the first day it's drawn via our workplace data analytics engine – for as long as you require.
So, although there never seems to be a quiet day in our fast-paced world right now, our advice is to not leave your Teams migration until the eleventh hour. Get ahead before the 31st July deadline and speak to us about how we can expand your analysis beyond short-term use – and offer you a solution that's more accessible, flexible, and easier to understand.
Read more about Skype for Business Online here.
Want to know more about how we can help you make sense of your data? Call: 01425 891000 or email: hello@tiger.io.