Data is the golden thread to organisational growth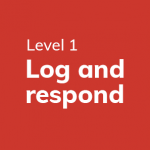 13/01/2023
Data is the golden thread to organisational growth
Data is the golden thread to organisational growth
Data has never been more important for many organisations, particularly as they seek to understand shifts in behaviour that have been triggered by unexpected world events — incidences that will, no doubt, have skewed the insights that businesses rely so heavily upon.
However, with data from many UC&C analytics platforms lasting just 28 days, formulating accurate predictions which underpin future business success, help teams to navigate transformational change, or support through further economic challenges, can prove tricky.
But by capturing and storing data, businesses can thrive — utilising insights to accurately inform future decision making and boost organisational growth.
Predicting trends
It is easy to see how forecasting future customer behaviour, based solely upon insights from a period of turbulence, could cause unnecessary difficulty for businesses — especially when they must now try to understand and plan according to how the picture might evolve.
But with a wealth of data at their fingertips, leaders can make comparisons, foresee peaks and troughs, and prepare accordingly.
Protecting professional interests
Genuine complaints happen. And being able to fully understand the circumstances around a negative customer experience is important — not only when it comes to verifying and responding to a particular version of events, but in preventing those same issues from reoccurring.
Without the data to undertake an investigation, companies could be leaving themselves exposed to avoidable repercussions — particularly those operating in regulated industries such as healthcare, insurance, education, and banking.
Preparing for the unknown
Once data is gone, it is often lost forever. Crucially, none of us know what the future holds or what the next 'exam question' might be. By retaining access to important insights, businesses can equip themselves with the answers.
But when it comes to tracking call data, companies need to plan ahead. With level 1 of our Tiger Prism solution, businesses can gain true peace of mind. Knowing their information is stored indefinitely, there is always an option to revisit – whether that's to understand a specific customer's experience in response to an enquiry or complaint, to gather a sense of call volumes and expected peaks, or to assess how activity has changed over time.
Building up a clearer picture of the calls taking place within an organisation can facilitate the exploration of cost savings, instigate adjustments in staffing levels, or trigger a re-evaluation of processes.
With a recession looming, those companies that have already prioritised their data will have a distinct advantage when it comes to making business critical decisions. But it's not too late to explore Tiger Prism and how it could meet the needs of your organisation.
Learn more about the various levels of UC analytics support that Tiger Prism offers, here or get in touch to book a demo.