Insights from Connect Online: Prism analytics, call recording solutions, and cybersecurity innovations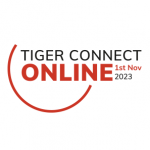 17/11/2023
Insights from Connect Online: Prism analytics, call recording solutions, and cybersecurity innovations
In the rapidly evolving landscape of digital communication, staying ahead is not a choice but a necessity. Our recent Tiger Connect Online event brought together industry experts, highlighting key insights from sessions on Prism analytics, Oak Innovation's call recording solution ClarifyGO, and Centripetal's CleanINTERNET® cybersecurity service.
Unveiling Teams analytics insights
The event kicked off with an insightful 'Ask the Experts' session with Matt Ringsell and Richard Burt, focusing on analytics within Microsoft Teams. Our experts unravelled the complexities of call queues, fault identification, unique device tracking and more. The session feedback has really cemented the significance of comprehending call data and leveraging unique identifiers for useful in-depth analysis.
CleanINTERNET®: Redefining cybersecurity standards
In a world where data security is non-negotiable, CleanINTERNET® emerges as a comprehensive strategy against advanced threats such as reconnaissance, malicious web browsing, and malware infections. Chris Handscomb from Centripetal demonstrated how CleanINTERNET's proactive measures are safeguarding businesses by preventing threats before being able to breach your network resulting in reduced firewall impact and IT pressures.
ClarifyGO in Focus: Oak Innovation's call recording solution
Chloe Emm from Oak Innovation introduced ClarifyGO call recording solution. This session unveils the role compliance plays in today's business landscape. Oak's user-friendly interface, low entry-level licencing and simple deployment model are designed to empower all businesses with a specific emphasis on the Microsoft Teams environment.
Shaping the Future: Empowering businesses
Whether it's deciphering analytics for informed decision-making, recording interactions for compliance and strategic purposes, or fortifying our digital boundaries with cutting-edge cybersecurity, these solutions empower businesses to thrive in a fast-paced and ever-evolving digital landscape.
The journey through Teams Analytics, Oak Innovation's recording solutions, and CleanINTERNET illustrates our commitment to remaining ahead of the curve.
Don't miss out – catch up on all the sessions from the Connect event here!
Questions or ideas for future 'Ask the Experts' sessions? Let us know at hello@tiger.io or get in touch with a member of our team by calling 01425 891000.